Leaf to root: eat all parts of a vegetable or fruit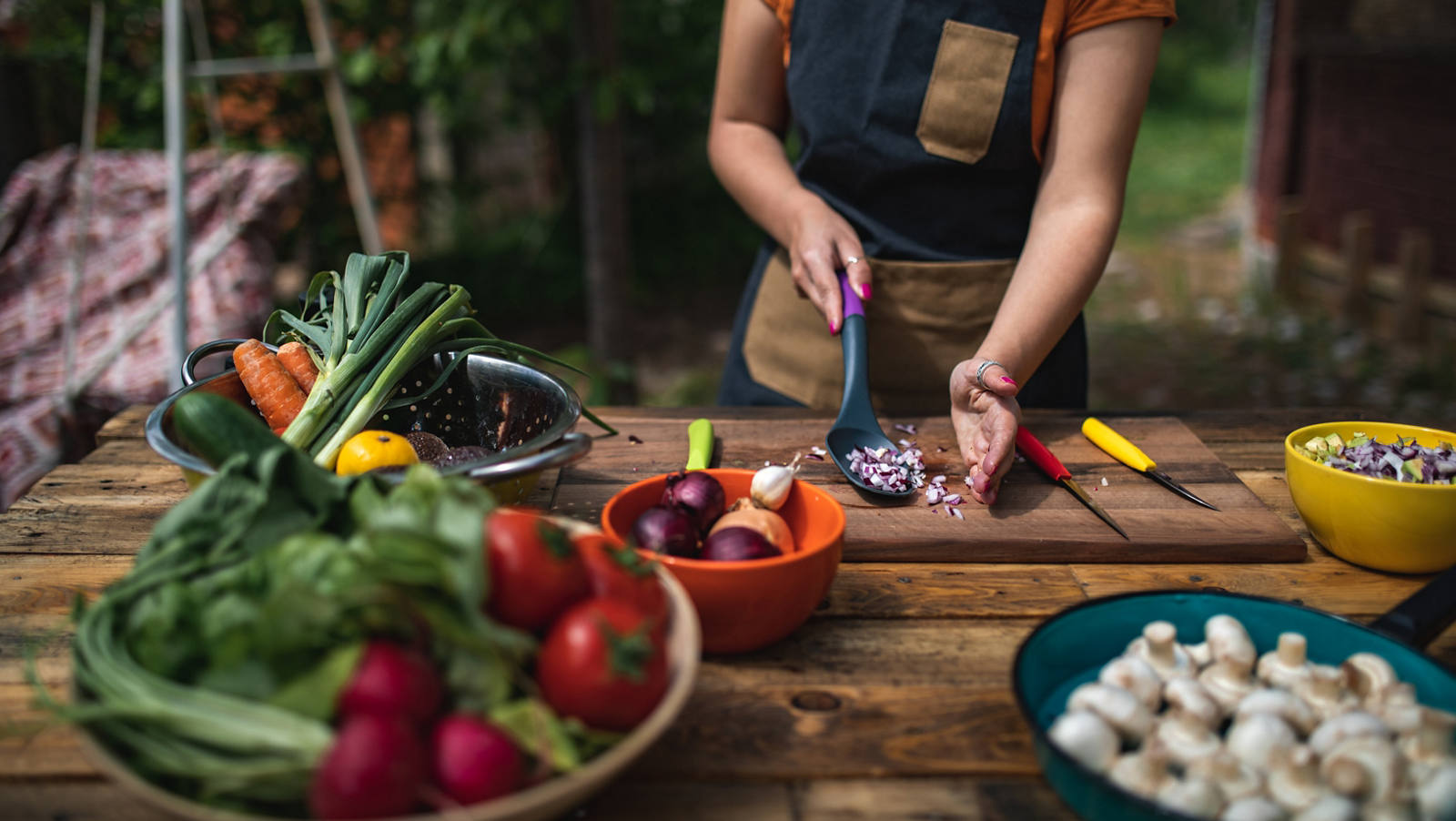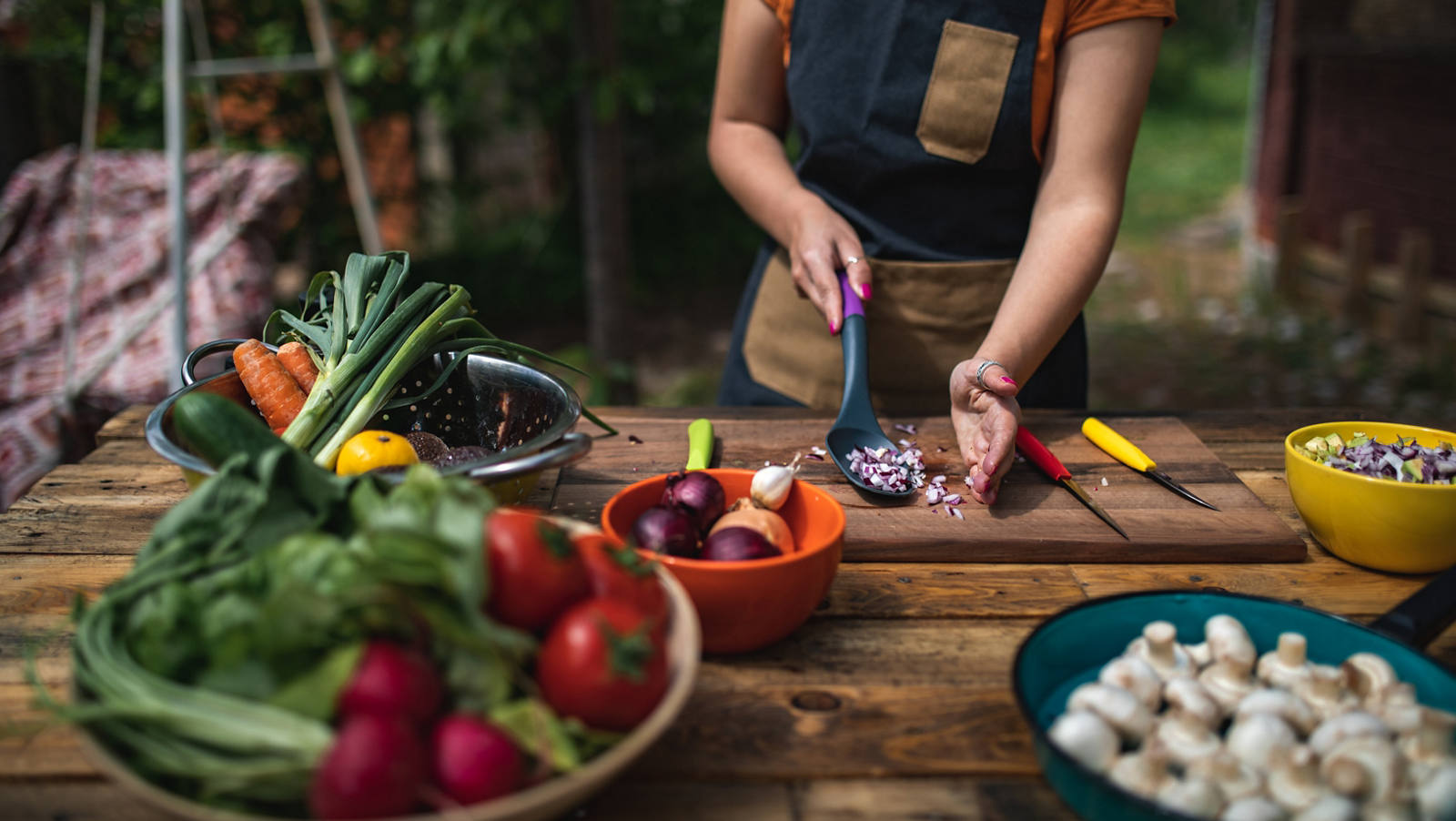 From leaf to root: eating as much as possible from a vegetable or fruit is not only good for the environment, but also for promoting gut health and discovering new taste experiences.
Appreciate and eat it all

For those who wish to eat sustainably, there's more to eat from fruits and vegetables than the parts we're used to. Conscious meat eaters have been practising the concept for some time now. In their case, it's called the 'nose-to-tail' principle, whereby they also eat parts of animals that have long gone out of style. Vegetable and fruit lovers are now following suit.

Leaf to root in the catering industry

These days there are creative chefs in Switzerland for whom processing the whole food has become their guiding principle. Mischa Kaeser, head chef at Zurich restaurant Markthalle, believes everything has a value. Even Jerusalem artichoke skins and rhubarb peelings. He purees carrot greens to a smooth paste and adds a dollop to risotto. And tops the lot with crispy dried carrot peel.

It was author Esther Kern who got the leaf to root trend rolling. At some point, she had started to question common eating habits.
Less waste with creativity

Esther Kern, too, is always discovering new things. Fresh pea shoots, for example. Simply sauté them briefly in oil, add a little salt, and that's it. «In summer, I love pickled watermelon peel – it's great,» she continues. Not only for its taste but also because she no longer has to dispose of mountains of peel. And «totally amazing», she says, are deep-fried spinach roots – they become buttery soft on the inside and the hairs around the outside nice and crispy.

Pickled watermelon peel

Ingredients (3 preserving jars of 200ml)

400g water melon peel (with some leftover fruit attached)
200ml white wine vinegar
100ml water
180g sugar
1 tsp. salt
1 tsp. white peppercorns
10g fresh ginger
5 cloves (according to taste)

Method

Peel off the dark green outer skin of the watermelon with a potato peeler. Cut the remaining peel with its fruit layer attached into pieces 1cm wide and 3-5 cm long. Bring the vinegar, water, sugar and salt to the boil, stirring all the while. Once the sugar has dissolved, add the melon pieces and the spices and simmer for 3 minutes. Pour the hot mixture into the preserving jars. Store in the refrigerator and ideally consume within 14 days. Goes well with cheese, for example, or can be included in salads.

Tomato vines contain solanine, which the plant uses to protect itself from pests.
Certain fruit stones contain hydrogen cyanide. Children should only eat apple pips, for example, in small quantities.
Rhubarb leaves aren't suitable for consumption because of the large amount of oxalic acid they contain, but they can be used as a natural fertiliser.
The rule for potatoes is: thoroughly cut out all green parts and shoots.
Health benefits unclear

Whether this leaf to root trend leads to added health benefits is still unknown. The advice from the Swiss Society for Nutrition (SGE) is to generally eat fruits like apples with their skin because of the many vitamins and trace elements they contain.

Ingredients (25x25cm cake tin)

3 organic banana skins
1/4 cup water
2 eggs, yolks and whites separated
1 cup raw sugar
30g butter, room temperature
1.5 cups flour
3 tsp. baking powder (mixed into the flour)

Method

Preheat the oven to 180°C. Line the cake tin with baking paper or dust it with flour. Use a knife to cut the banana skins into pieces. Blend them with 1/4 cup of water to make a puree. The puree will become very dark in colour, which is quite normal. Beat the egg yolks, sugar and butter until pale and creamy. Add the banana skin puree. Add the flour and baking powder and mix. Whisk the egg whites to stiff peaks and gently fold into the mixture. Transfer to the cake tin and bake for 30 to 40 minutes (depending on the thickness of the cake).

Well looked after with CSS