Balance training: 5 simple exercises to do at home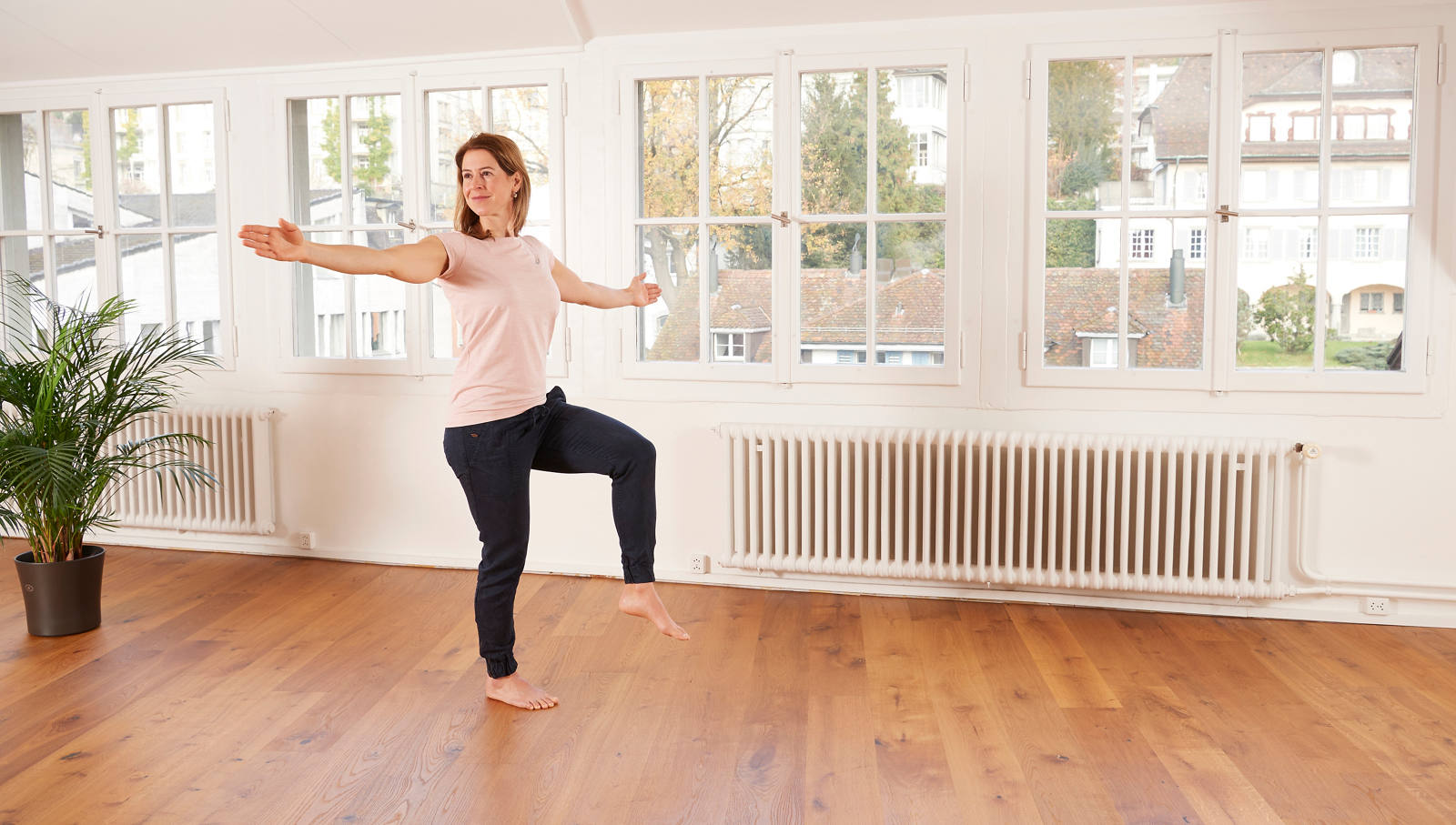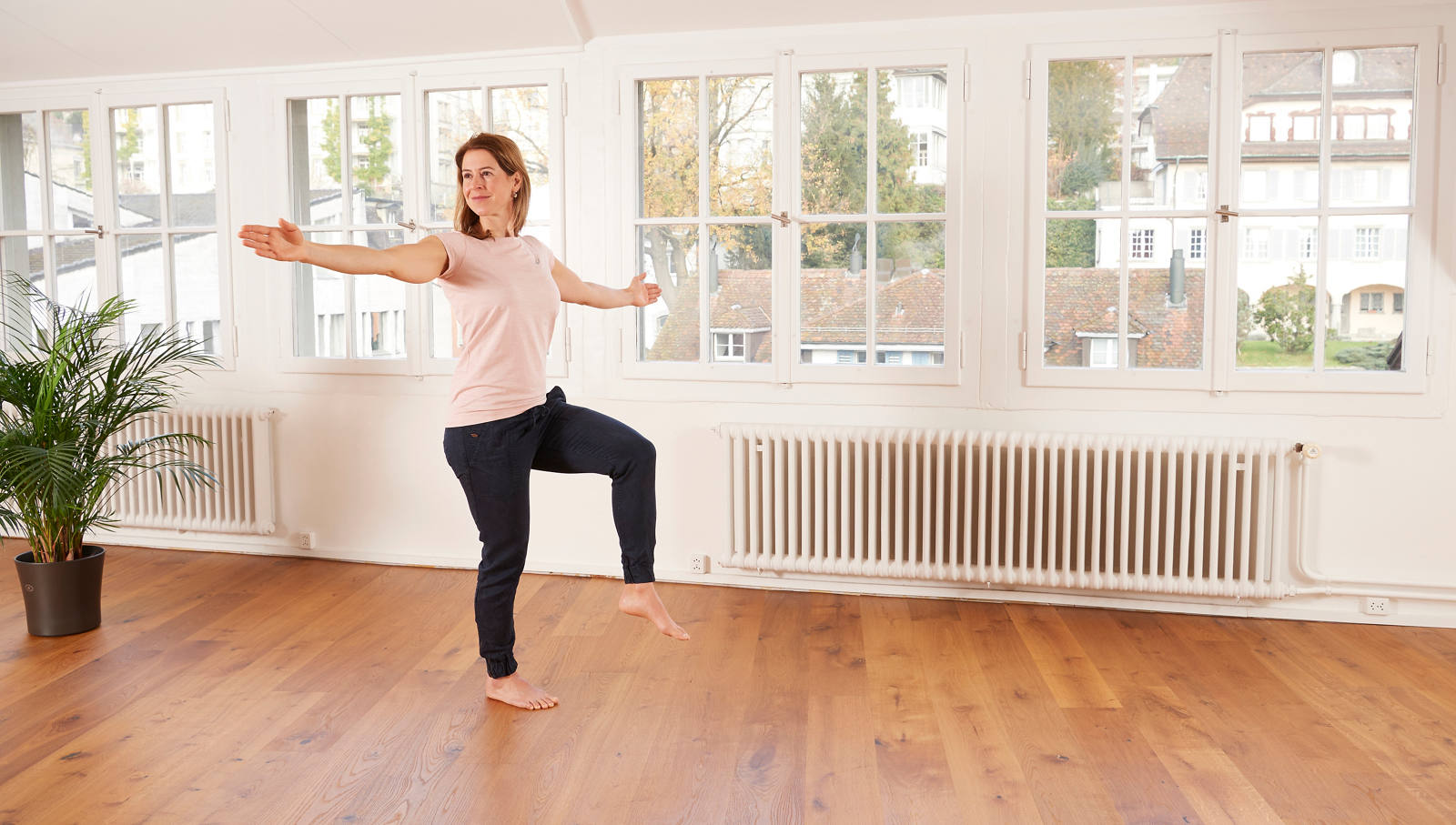 A little stumble, a short fright, but – we got away with it. Our body reacts and saves us from injury at record-breaking speed. However, this isn't something to take for granted. Because if we don't use our sense of balance, we will start to lose it.
In order that we remain in balance, the inner ear and our eyes continuously record our position in our surrounding space. This enables us, via our brain and muscles, to constantly correct our position and keep ourselves upright – without having to make any effort.

Why train our balance?

Even if keeping our balance is an unconscious activity, it is still worth training. After all, just like muscular strength, we can improve our balance with specific exercises. If our muscles are prepared for such situations, they will react more efficiently and protect us, for example, from excessive reactions such as strains.
What may sound like pure theory can be seen in practice on a slackline: if you stand on a slackline with one foot for the first time, your leg trembles and the rope sways from side to side. The muscles react too strongly and slowly on both sides. But with a little practice, the muscles start to work efficiently – only small corrections are needed to keep the body in balance.

Who in particular should practise balance training?

The answer is: everyone! Especially as we get older, we often move less frequently – and the risk of falling increases. The earlier anyone starts with balance training, the better. After all, a good sense of balance and muscles that react fast are the best way to prevent a fall.
Exercise 1: Stand on one leg
Bend one leg, move it to your front or back and stand on the other leg for as long as possible.

To make it harder:
Move the bent leg alternately from front to back
Close your eyes
Lean your head back
Lean your head back and close your eyes

Exercise 2: Stand in a line
Place one foot in front of the standing foot. The heel of the front foot touches the toes of the rear foot. Hold for as long as possible.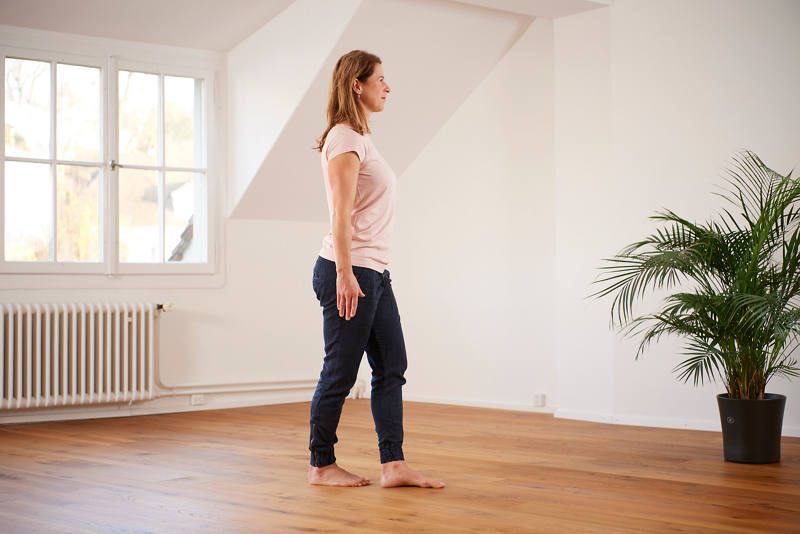 To make it harder:
Close your eyes
Lean your head back
Lean your head back and close your eyes
Place foot behind standing foot

Exercise 3: Stand on tiptoes
Stand on tiptoes with both feet. Hold the position for as long as possible.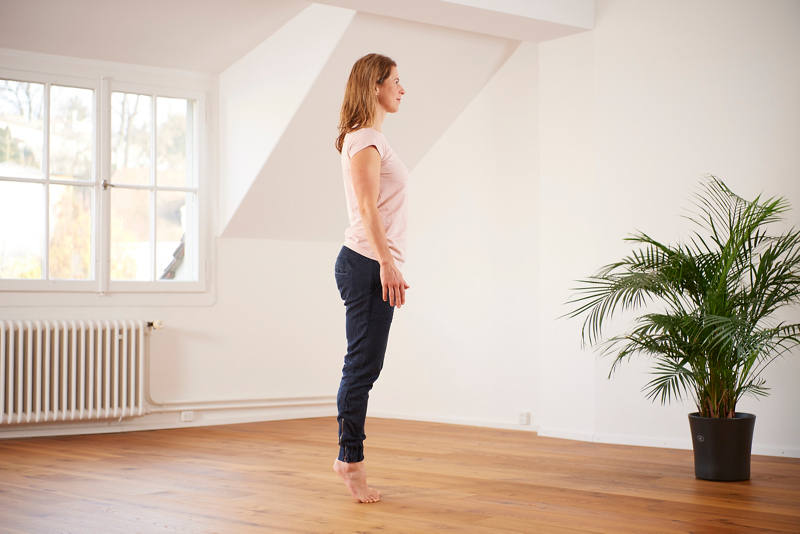 To make it harder:

Gently rock up and down
Stand on tiptoes on one leg
Stand on tiptoes on one leg, on a cushion or on a rolled-up towel

Exercise 4: Lift leg to the side
Stand on one leg, lift the other leg to the side, as high as possible without compensating with the upper body.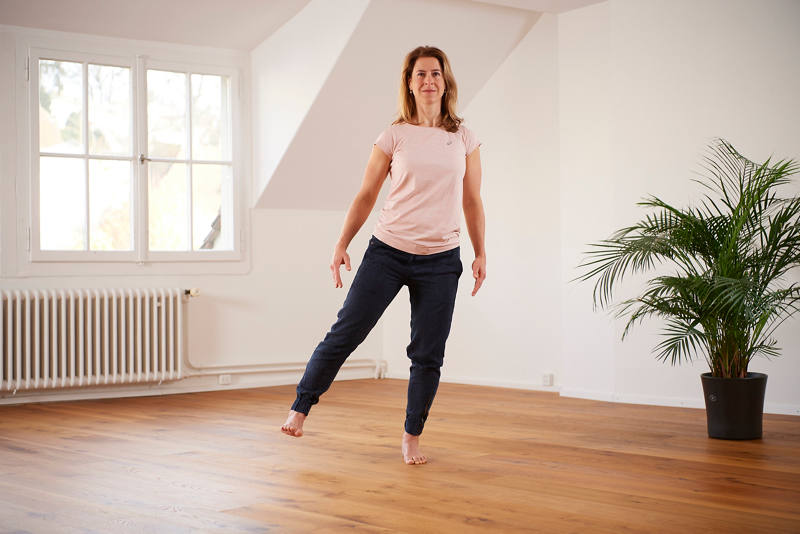 To make it harder:
Move the lifted leg forward, sideways and backwards without putting it down
Do the same with eyes closed
Exercise 5: Lunges
With one leg, take one step forward. With the other leg, take one step back. Lower the hips until the front knee forms a right angle. Rise again and repeat the exercise.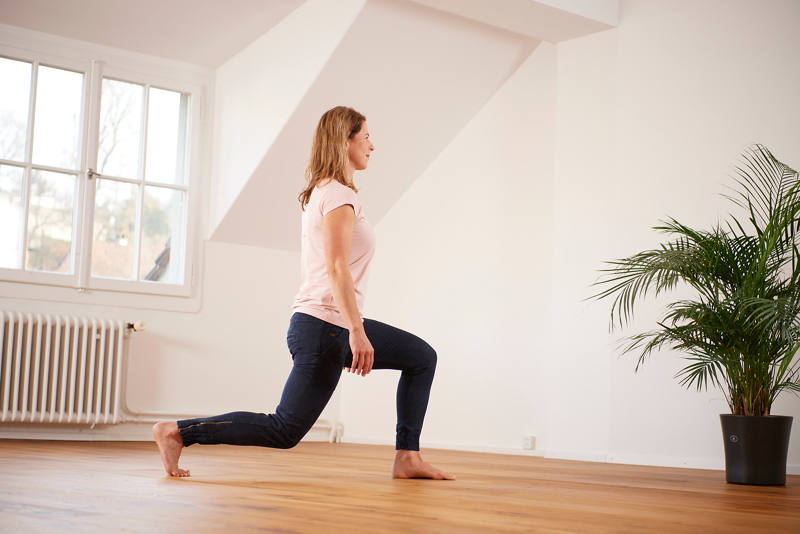 To make it harder:
Place front foot, back foot, or both feet on a cushion or rolled-up towel
Place the feet more closely together
Close your eyes

A challenge – for body and mind
Choose a stimulus that means you have to work actively and consciously to stay in balance. The muscles work a lot, but muscular fatigue and sweating aren't the main focus.

Perform balance exercises in a fully awake state. Training balance and coordination isn't only a challenge for the muscles, but above all for our ability to concentrate.

In longer training sessions with an intensive strength component, balance training is the first step. This maximises the training effect and minimises the risk of injury!

As soon as an exercise can be performed easily, it's time for a new or difficult level. Balance training thrives on variety!

Well looked after with CSS