His enthusiasm for IT is contagious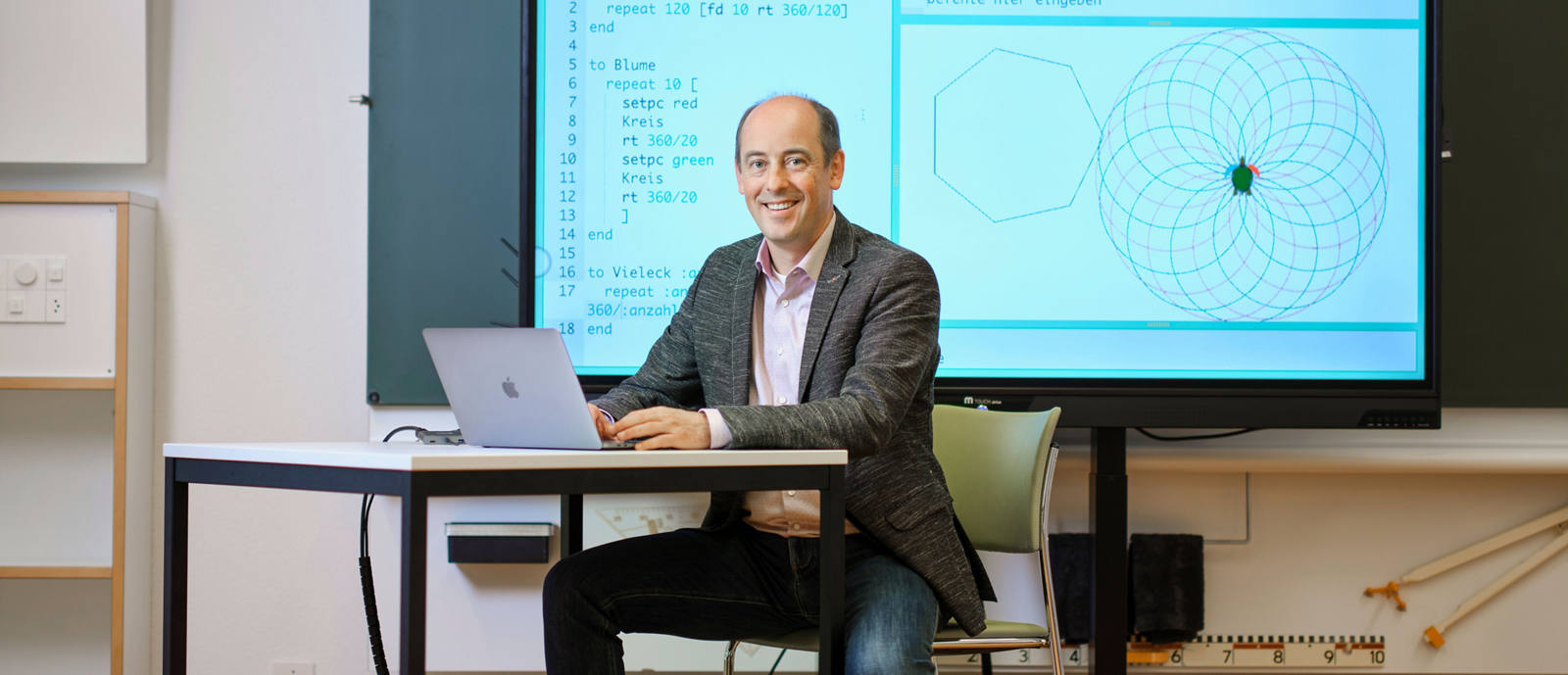 Pascal Erni, Head of Software Development, infects many young people with his enthusiasm for programming. His dedication is already bearing fruit far beyond CSS.
Who is Pascal Erni?

The 45-year-old from Nidwalden has been Head of Software Development at CSS since 2020. However, his work at CSS began 18 years ago when, after comple­ting his studies at ETH Zurich, he received two job offers but chose the one at CSS.

Software developers are good craftsmen, not freaks

Software developers and software engineers are often caricatured as nerdy. As people who know nothing more than their programming languages and sit up all night in front of their computers. This is, of course, nonsense. Pascal Erni's profession has much more in common with that of an architect or a carpenter: he sketches an idea, which then gradually becomes more concrete. Good software developers are first and foremost good craftsmen who imagine something and then use their specialist skills to turn it into reality. Pascal Erni also has enormous enthusiasm for programming. This enthusiasm bears fruit even beyond CSS.

His dedication is making waves

In the middle of the first lockdown in 2020, when schools were closed and Pascal Erni's daughters of primary school age were at home feeling bored, he began teaching his elder daughter basic programming skills. Soon, other classmates joined in. The venture then spread to all the schools in Stans. After a parents' evening, Pascal was asked by teachers at the primary school if he could upgrade their IT skills so that they could instruct the schoolchildren properly. No sooner said than done: Pascal then spent three evenings introducing four teachers to the basics of programming. It should be noted that this was all done on a voluntary basis, and his efforts drew more and more attention.

Advancing IT trainees at CSS

Before he started teaching, Pascal Erni looked into possible tools that he could use to teach the subject in a fun way. He came across a programming environment at ETH Zurich. As a user of the environ­ment, he began to collaborate with ETH to improve it – which led to the launch of a project for IT trainees at CSS. "I enjoy teaching what I know to other people. It's also nice for me to see how happy they are with their progress afterwards. Witnessing their sense of achievement is what drives me," says Pascal.

Keeping pace with digitisation

This dedication to education and training runs like a thread through Pascal's life. "I see this work as part of a greater cause. In the end, it's a question of ensuring that we have enough IT professionals in future to keep pace with digital developments." This is why Pascal is particularly pleased that CSS supports the ICT Campus of Central Switzerland. Every second Saturday morning, budding young IT experts come to classes on the CSS premises. As the father of two girls, Pascal was immediately struck by something positive: "Half of all participants are girls. This is exactly where a lot of untapped potential is to be found."