Accident or illness?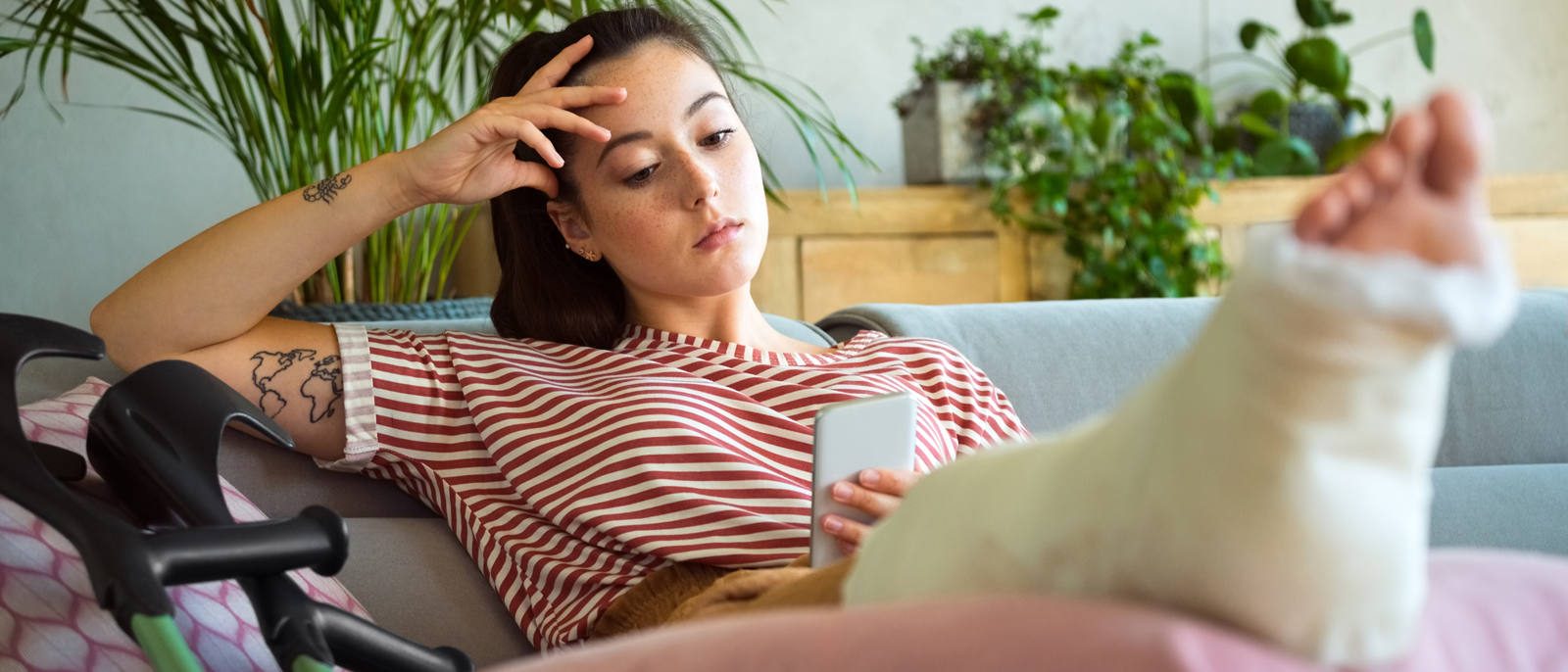 Life is unpredictable. Events such as accidents or illnesses can lead to financial problems. But what exactly is the difference when it comes to insurance? Take steps now to close any financial gaps.
Health insurance premiums at a glance
What insurance do I have and who pays the costs?

Do you work for at least eight hours a week? Then you're insured through your employer for occupational and non-occupational accidents. In other words, for incidents that occur in your free time. In addition, accident insurance covers the cost of occupational illnesses affecting employees. For example, if they were exposed to harmful substances in the workplace or had to perform certain tasks that caused or contributed to their condition.

A lot of protection for a small amount of money

The self-employed and stay-at-home parents, on the other hand, don't have mandatory insurance cover through an employer. Medical Costs Insurance for Accidents offers a lot of protection for a small amount of money. In addition, you can include accident cover in your basic and supplementary health insurance.
Lower income from continued salary payments

Social insurance covers part of your financial losses – if you become ill or have an accident. But there are big differences in the pensions paid out and in the benefits paid to survivors.

Salary continuation following an accident

Old-age and Survivors' Insurance/Disability Insurance (AHV/IV) pays a daily indemnity for each calendar day, starting from the third day following the accident. If you are left completely unable to work, you will continue to receive 80% of your pensionable salary. The treatment costs will be paid, along with a disability pension or survivors' benefits in the event of death.

Salary continuation in the event of illness

Anyone can be affected by a serious medical condition. However, if you're no longer able to work due to illness, the AHV/IV will only pay 60 to 70% of your current salary. If an illness leads to death, the survivors will only receive around 50% of the deceased's final salary.

What your employer pays

By law, employers must continue to pay a salary if the employment relationship has lasted longer than three months or was entered into for more than three months. New hires are entitled to at least 3 weeks' continued salary payment in the first year of employment. After that, it must be paid for an 'appropriately longer period'. Alternatively, the employer can also take out daily sickness indemnity insurance.

Tip: Ask your employer about voluntary daily sickness indemnity insurance.

Health insurance premiums at a glance