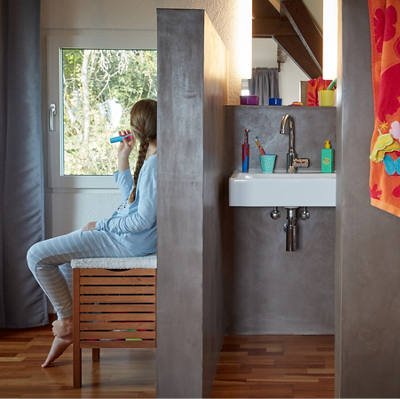 Dental Insurance
Dental Insurance reduces the financial burden of dental care – from check-ups to orthodontics.
Calculate premium
The advantages for you
Up to CHF 5,000 a year for treatment.
Contributions towards check-ups and visits to the hygienist.
Contributions towards X-rays, fillings and extractions.
Contributions towards orthodontics (braces) and dentures such as crowns, pivot teeth and bridges.
How it works
Healthy teeth and a sparkling smile: who doesn't want that? But teeth can cause pain – both physical and financial. Whether you're going for a check-up, having a wisdom tooth removed or a bridge or crown fitted, Dental Insurance covers costs that are not refunded under basic insurance or myFlex Outpatient Insurance. 
To be eligible for Dental Insurance, you need a certificate from your dentist confirming that your teeth are in good condition. You can take out Dental Insurance for children under three without a medical certificate. 
Dental cover starts after a waiting period of seven months – or one year for treatment involving dentures such as crowns, pivot teeth and bridges.
Dental Insurance comes with a number of different options under which CSS will refund up to 75% of your dental bills, up to the agreed maximum amount. Choose the plan that best suits your budget and needs.
Benefits at a glance
| Amount of bill refunded | Maximum amount per calendar year |
| --- | --- |
| 50% | CHF 1,000 |
| 75% | CHF 2,000 (excl. orthodontics) |
| 75% | CHF 3,000 |
| 75% (with CHF 500 deductible/calendar year) | CHF 5,000 |