18 at last: coming-of-age checklist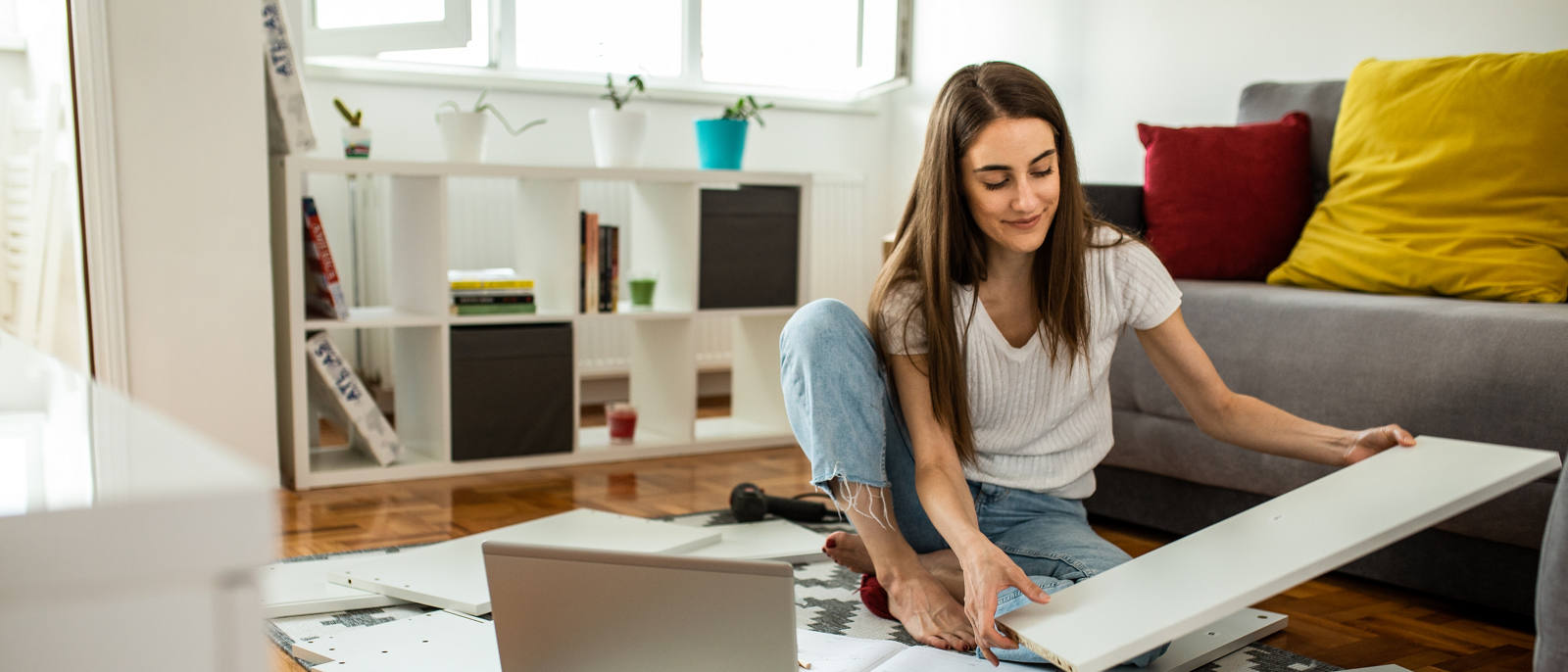 From living independently and being able to drive to paying taxes: becoming an adult not only means gaining new freedoms, it also brings a lot of new responsibilities. Read on to find out what parents and young adults generally need to be aware of and what types of insurance make sense on turning 18.
No longer a child – what now?

When you come of age, you're officially no longer a child and you gain many new rights: you can drive, open your own bank account, vote and take part in referen­dums. While these new opportunities are exciting, young adults can also find them overwhelming.

A simple checklist and good organisation help

Becoming an adult means taking on new responsibilities: you have to fill out a tax return and are now liable for tax, you must pay health insurance premiums and choose your deductible, and you need to take out your own liability insurance.

Health insurance for over-18s: good to know

Parents are obliged to pay their children's monthly health insurance premiums until their offspring reach adulthood. If they don't, the young person may be saddled with this debt on coming of age. The child deductible ceases to apply from age 18, and young adults then become responsible for paying their own health insurance and healthcare expenses.

Transitioning into adulthood at a glance
Your health insurance premium depends on the chosen deductible, where you live and how old you are.

If you need to see a doctor or go into hospital, you pay a share of the costs through the deductible, retention fee and contribution to hospital costs.

The deductible is the amount that you have to pay out of your own pocket whenever treatment costs arise under mandatory basic insurance.

You yourself choose the level of the deductible and can change it yearly.

Check whether you are entitled to a premium reduction.
Payment of premiums can be suspended during military service.

If you work at least 8 hours a week for the same employer, you already have accident cover.

With CSS, adults under 25 who are still in education don't pay any contribution to hospital costs.

The family discount for parents applies up to age 20 (whether or not you're in education).

Health insurance premiums at a glance
Coming of age: checklist for household contents and personal liability insurance

Whether water damage, injury to another person or vandalism: from the age of 18, young adults must pay in full for the damage they cause.
Depending on your living arrangements, it may be worth taking out household contents insurance and personal liability insurance.

Household contents insurance at a glance

As long as you're still living with your parents, you're generally fully included in their insurance. Even after you turn 18.
But as soon as you move into a place of your own, you need your own household contents insurance.
Household contents insurance lets you protect your personal belongings against fire, theft, water, glass breakage and damage by natural forces.
Your household contents, including bicycles and sports equipment, are insured at new-for-old value.

Liability insurance at a glance

Liability insurance protects you in the event of personal mishaps.
It covers injury or damage to other people, their property, assets and animals.
You can take out supplementary insurance to cover damage to vehicles that you use.

Good to know: For both types of insurance, your retention fee is usually CHF 200 per loss event. In addition, you benefit from our free advice by phone on questions concerning Swiss law.
Coming of age: organisation checklist

It can be easy to feel overwhelmed by all these new-found freedoms and responsibilities. But there's only one solution: get organised and embrace your new freedom one step at a time. Your mum, dad and friends will no doubt be happy to help and give you tips on successfully transitioning from childhood to adulthood.

Step one: create order

A single folder with an index (1-10 or A-Z) will help you keep everything in the right place and make it easy to find. You can even store things digitally. Things you should file include:

Insurance policies
Tax documents
Account documents
Contracts
Receipts
Education documents (employment contract)

Step two: grant powers of attorney
Your parents cease to be your legal representatives when you turn 18. Powers of attorney are key to making sure someone else can represent you and act on your behalf in an emergency situation.

Lasting power of attorney: also known as a 'durable power of attorney' or 'continuing power of attorney'. In an emergency, a designated person may take care of administrative, financial and personal matters on your behalf and receive information from doctors.
Living will: a living will or 'advance care directive' is where you decide what medical treatment you would like to receive.
Other powers of attorney: you can grant individual powers of attorney for your bank and postal accounts and your health insurance.

Good to know: You can grant powers of attorney to anyone you trust and change them again at any time.

Step three: simple planning

Simple planning is worthwhile if you want to avoid being completely overwhelmed by your new rights and responsibilities – and it may even be a good idea to start before you come of age. For example, you could set up a calendar system or a to-do list, ideally with a reminder function:

When you have to make payments using your own money.
When a contract can be amended or cancelled for the first time.
Secured list of passwords for your personal logins (make sure it's stored securely).

Step four: a good checklist

Once you've got everything well-organised and planned, an additional checklist can be a practical way of reminding yourself of what needs to be done. The checklist can be devoted to topics or to actions:

Topics: taxes, health insurance, other insurance, accommodation, subscriptions, etc.
Actions: call driving school and clear up questions, ask parents for help with tax return, ask uncle for help with driving lessons, etc.

Health insurance premiums at a glance