Outdoor training on a woodchip trail: these 5 exercises will supplement your run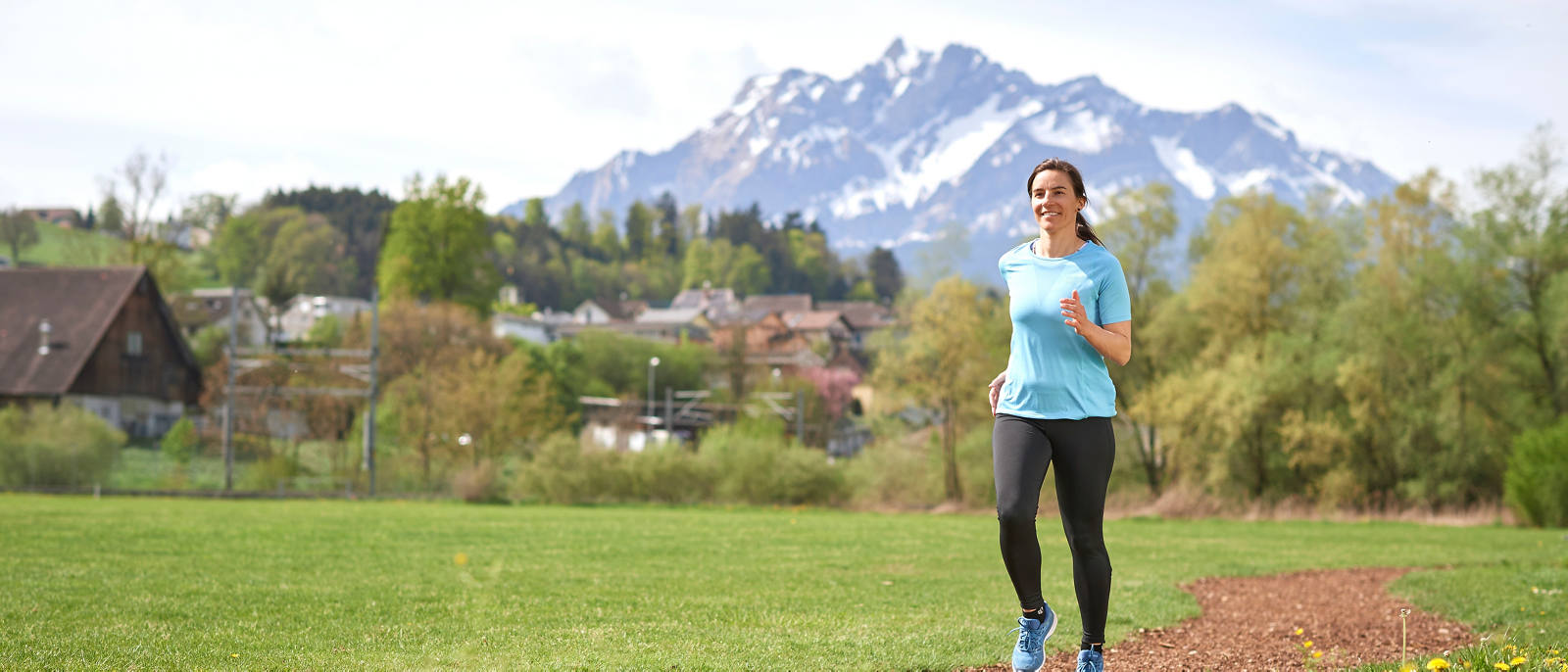 Whether running or walking on a woodchip trail: the soft surface is not only easy on the joints, it works your leg muscles too.
Benefits of jogging on a woodchip trail

Woodchip trails are modelled on Scandinavian forests. A layer of wood shavings lies on a drainage layer of sand. This springy ground puts more pressure on the cardiovascular system and you quickly start to sweat. Anyone who has ever run on sand will know this feeling well.

Gently trains all muscles

A woodchip trail forces the foot muscles to work harder. This greatly enhances your training programme, as you train all the muscles that stabilise the ankle joints, knees and hips. This not only makes running more economic, but protects you from injuries too.

Training barefoot on the woodchip trail

It is especially worth training barefoot on the woodchip trail, as this simulates how we originally used our feet «in the wild». Today, our feet are usually supported by sturdy shoes, and are no longer used to being loaded in this way. It's therefore important to approach this form of training slowly. This means that 2-3 laps on the trail are enough to start with.

Running shoes on the woodchip trail?

Many runners and walkers have well cushioned sports shoes. These have been specially developed to ensure that our joints can manage tarred surfaces and are protected. However, running with such shoes on a woodchip surface feels «spongy». It's therefore best to start off by seeing which shoes you feel comfortable with on the trail.

Whether with running shoes or barefoot, a woodchip trail is especially suitable for runners whose performance is currently stagnating as it provides new incentives for training, especially in the form of interval training or acceleration spurts.

Woodchip trail exercises to supplement your training

The following exercises will supplement your training on the woodchip trail and work your leg and torso muscles. In all exercises, ensure that you flex your torso and consciously keep your ankle joints stable.

Duration: Repeat 15-20 times, in 2-3 sequences

To start with: walk on your toes

This targets the calf muscles in particular. Walk on your toes until you feel your calves getting tired. Repeat 3 times.

Instructions for lunge jumps: exercise for runners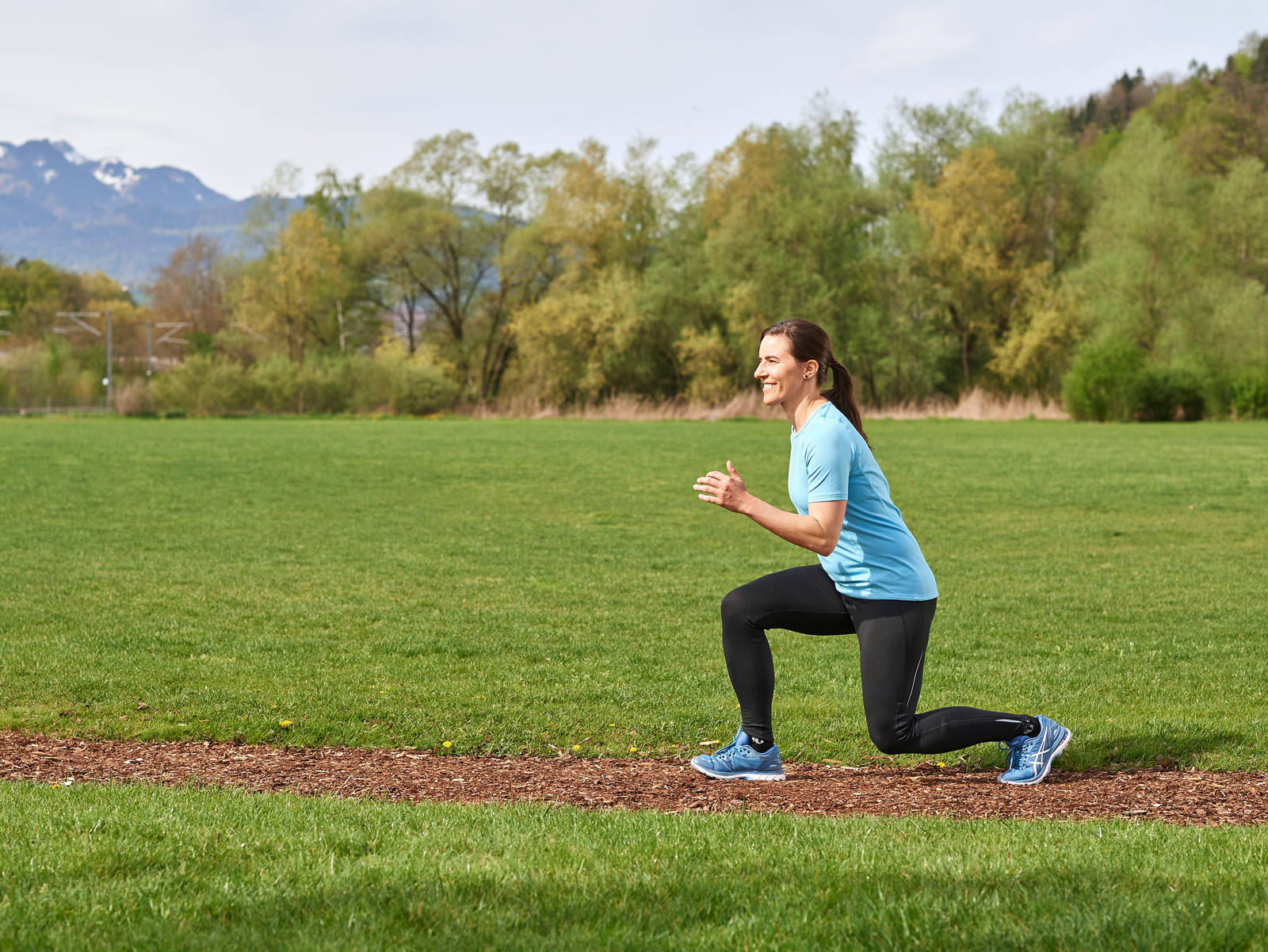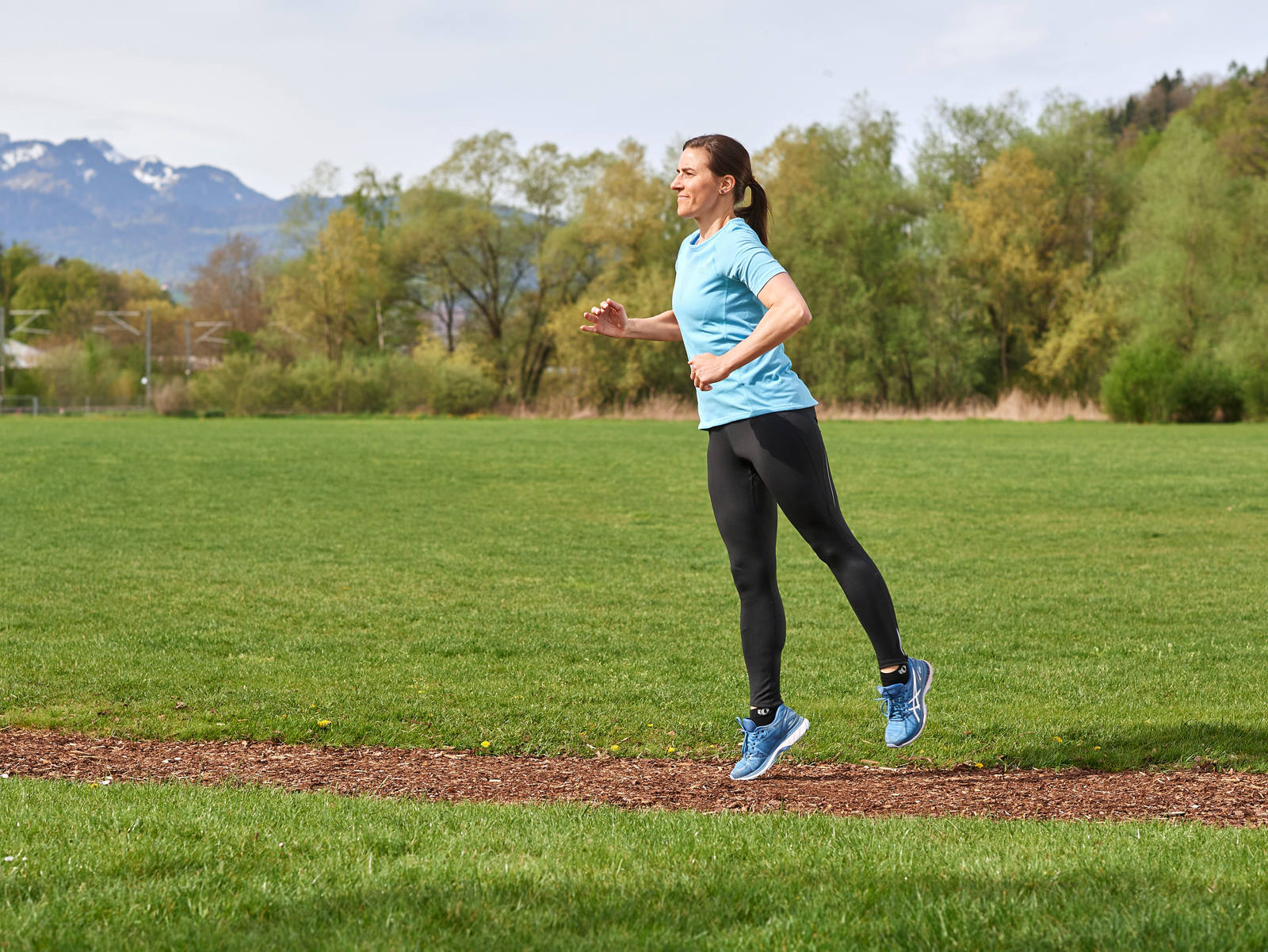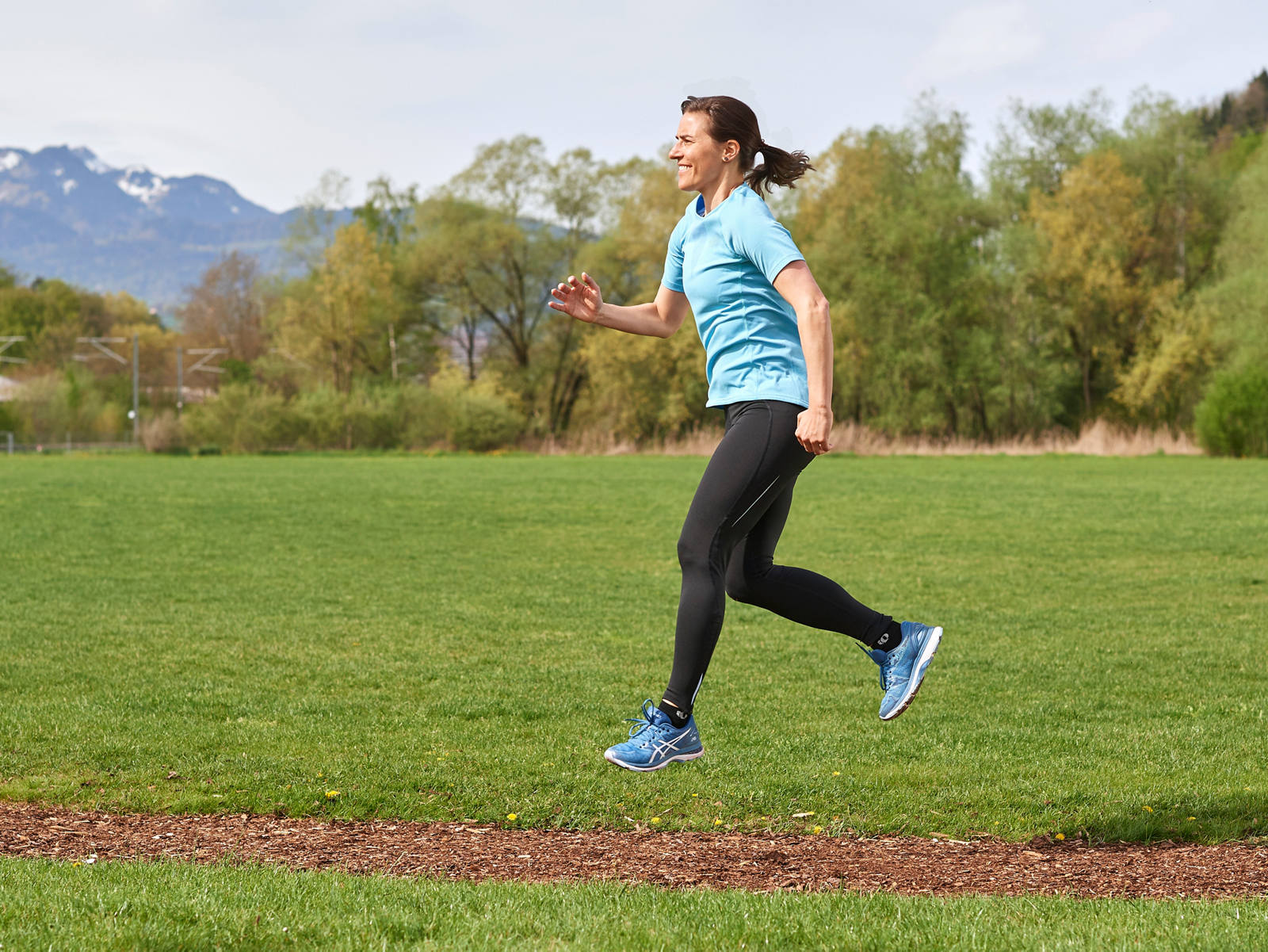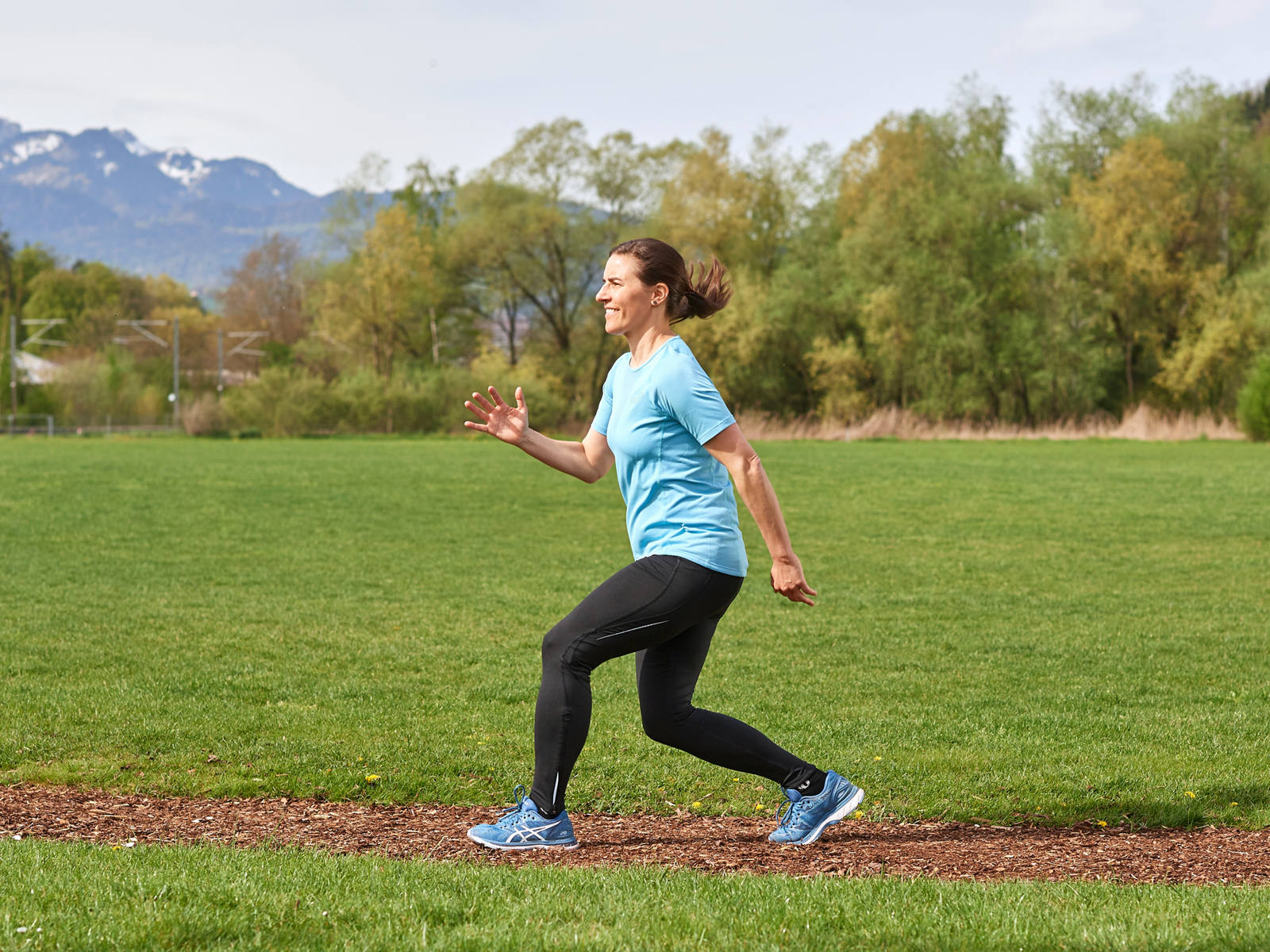 Squat jumps for more powerful thighs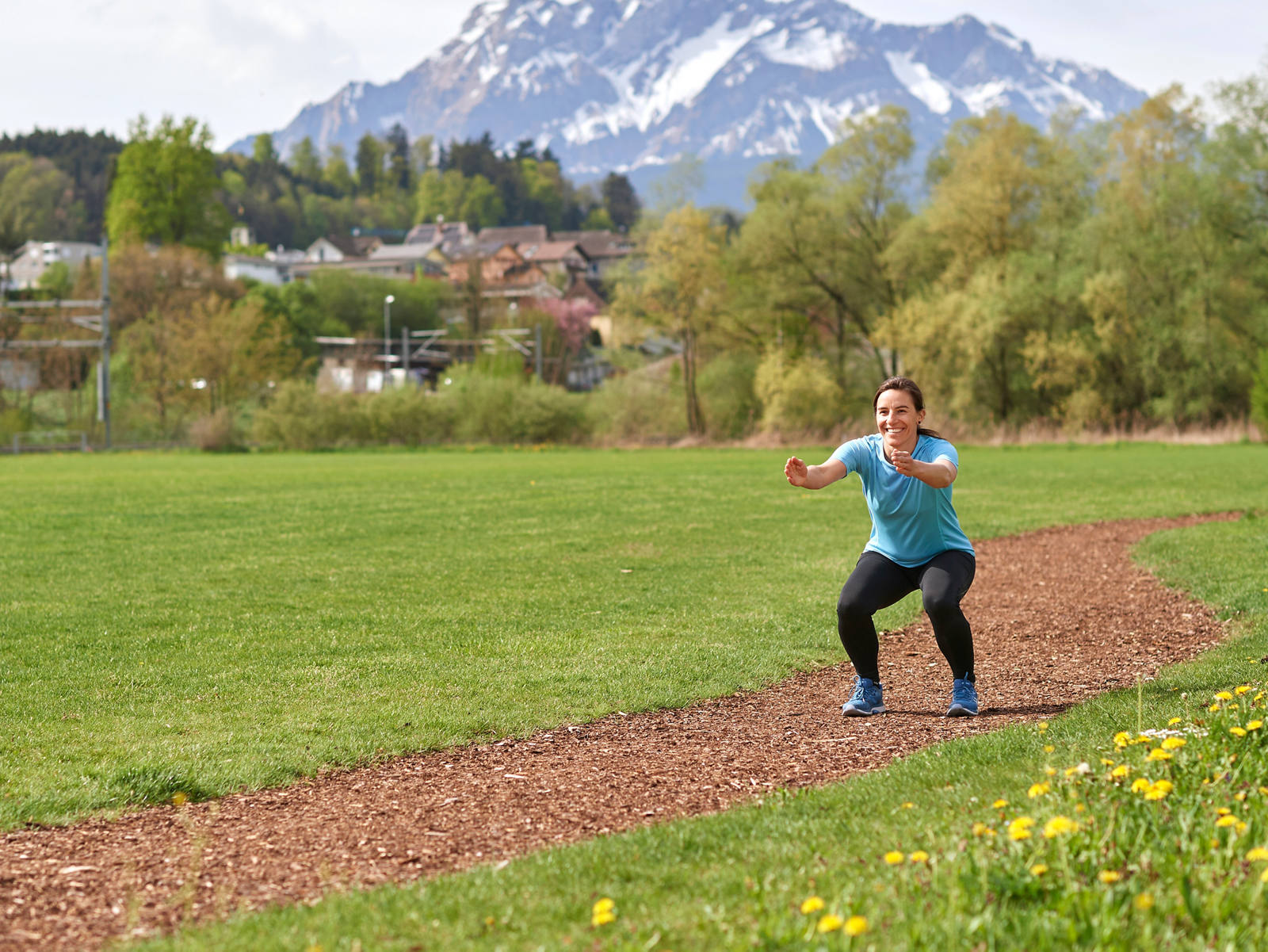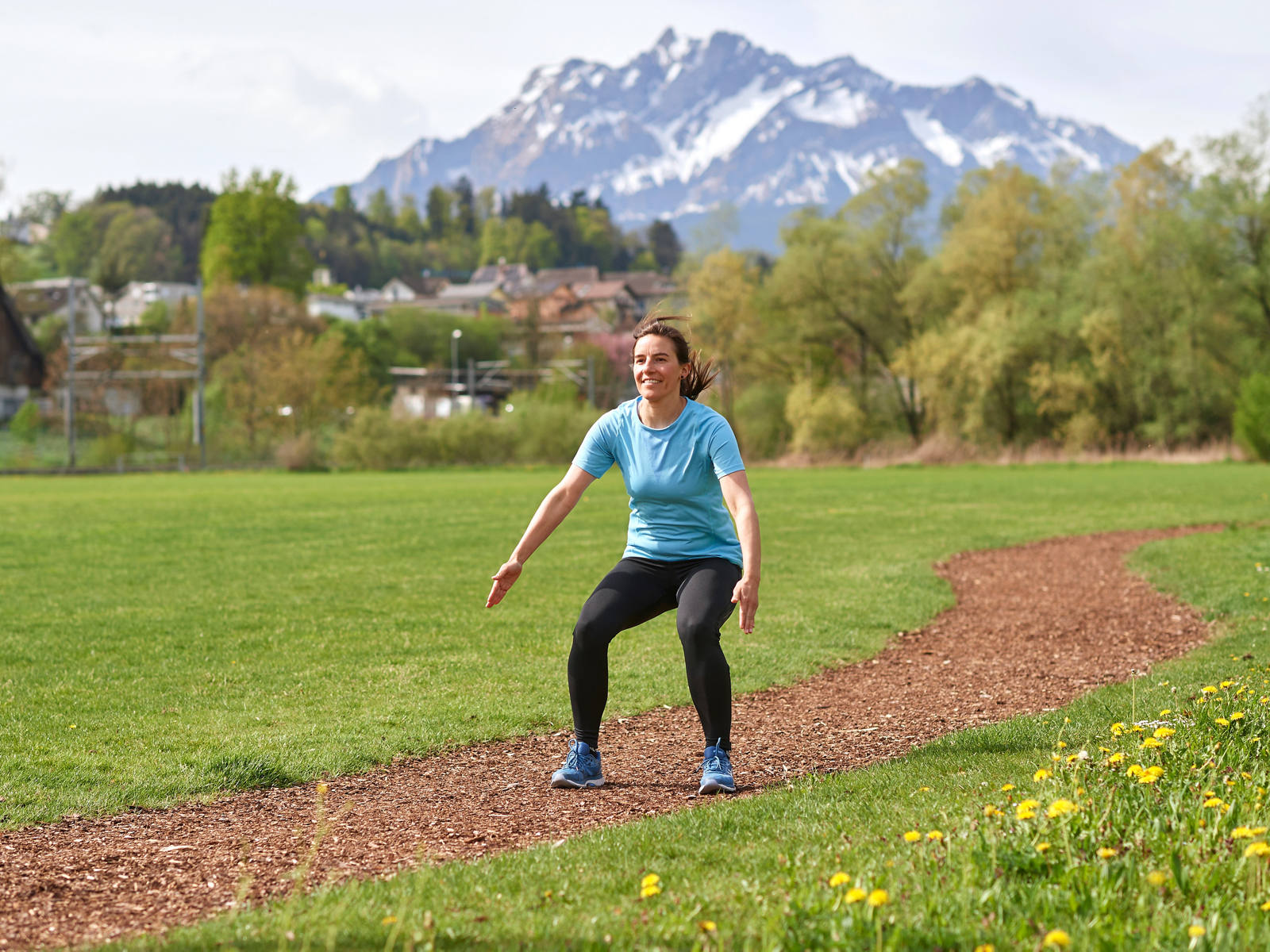 Skipping improves the elasticity of your bounce

Exercises like squat jumps strengthen leg muscles and improve your running technique. For extra speed when jogging, exercises like skipping will help.

Premiums for 2024 at a glance
Well looked after with CSS