Swiss chard – a green powerhouse?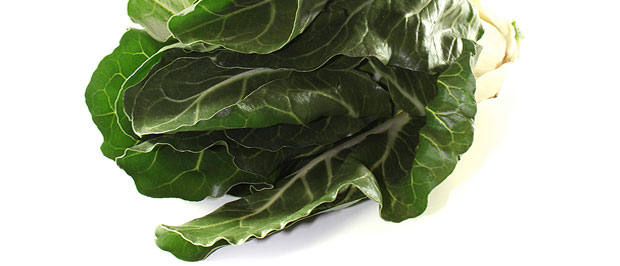 Fruit and veg contain many valuable nutrients. Swiss chard is a particularly shining example from the vegetable family.
When it comes to fruit and veg, we shouldn't hold back: alongside vitamins and minerals, they contain a whole variety of ingredients that are beneficial to our health, known as bioactive compounds. These can, for example, have a positive impact on blood pressure, lower cholesterol levels or regulate blood sugar levels. Many of them are also good for the digestion, anti-inflammatory and anti-carcinogenic, and have a positive effect on the immune system.
Swiss chard – a plant that delivers

One particularly good source of vitamins, bioactive compounds and minerals is Swiss chard – also known as mangold. This is mainly due to the content of beta-carotene, B vitamins, vitamin C and potassium. It tastes similar to spinach, only spicier. There are a number of different varieties, but they don't differ much in flavour. To guarantee the freshness of Swiss chard, look for more or less intact stems and firm, crispy-green leaves. If the leaves are already starting to wilt, it will taste 'strawy'. In that case, it's better to simply leave it on the shelf. To prepare, remove the very bottom of the stem and trim away any brownish patches on the leaves, then wash the Swiss chard thoroughly.

Both leaves and stem are edible

The leaves can be used whole in a roulade, rolled tightly around a fish or meat filling. The stems can be cooked in salt water with a pinch of sugar. Once cooked through, serve them hot or cold, like asparagus, with a sauce. Swiss chard can also be used as an accompaniment to fish and meat dishes, in stews and in tarts. Start by cutting the stems and leaves into strips. Next, sauté the chopped stems with onions in a little oil and deglaze with bouillon, cook for 10 minutes, then add the leaves and simmer for about another 5 minutes. Strain off the bouillon before eating. Incidentally, blanched Swiss chard can also be frozen.

Baked mangold – a vegetarian treat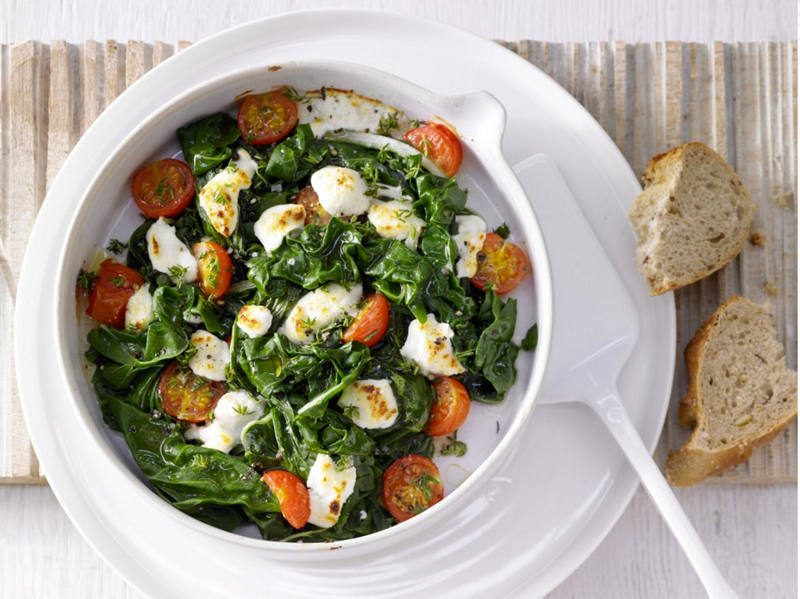 This popular recipe from eatsmarter.de is an ideal light meal for the summer months. Give it a go – all of the nutritional values and individual steps involved in the preparation are clearly laid out.

Health insurance premiums at a glance
Well looked after with CSS