What can music therapy achieve?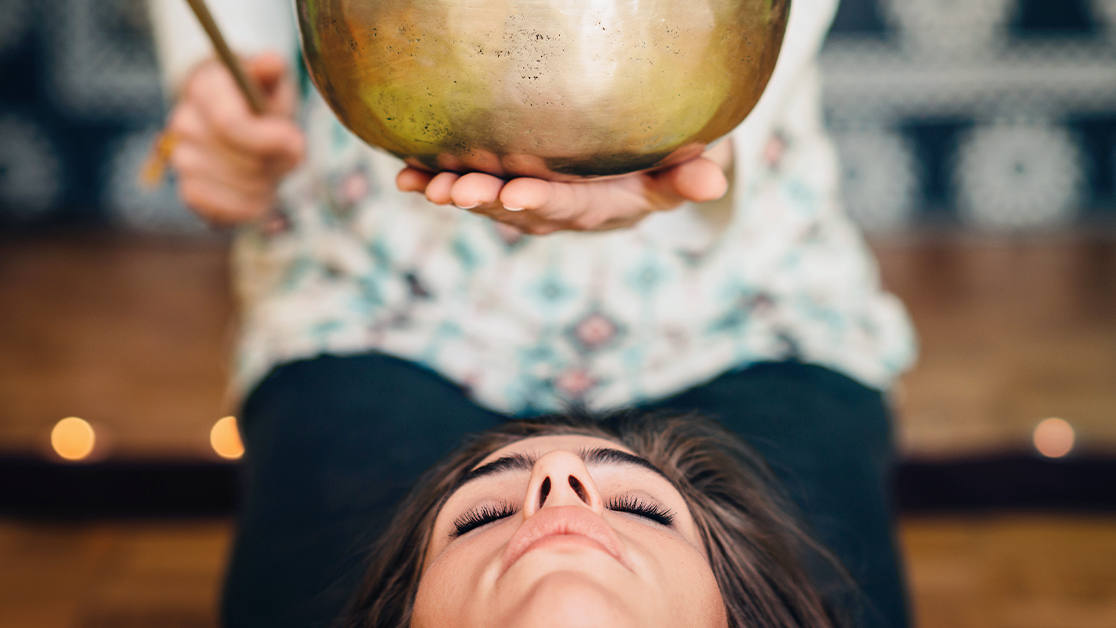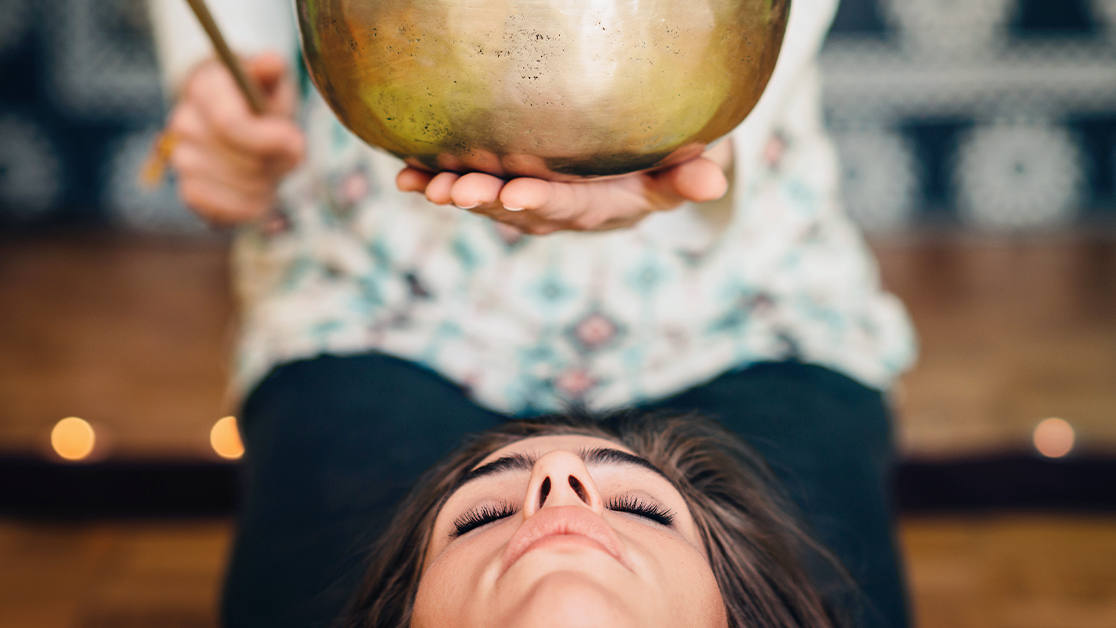 Expressing what we cannot say in words: this is where music therapy helps. It is liberating and healing.
«Sing a song of sixpence» – as a child, the elderly woman used to love singing this popular nursery rhyme. She still can, and knows every word. This is a surprise, because since her stroke she has had difficulty speaking properly. Sometimes it takes her several minutes to make a sentence. But when she sings, she can utter almost every word effortlessly. Even more than that, the song seems to release blockages. Immediately afterwards, the patient speaks more fluently. «Unlike speaking, when you sing familiar songs the words are linked to the melody, which is mainly controlled by the right side of the brain,» explains music therapist Christa Stirnimann from the Swiss Association for Music Therapy. This activates the left hemisphere of the brain, the side which is damaged.
Many fields of application

Singing in order to better recover from a stroke or brain injury is just one field of application and method in music therapy. It is also being increasingly used for dementia patients. Singing together promotes social cohesion and is good for body and soul. The reasons for people attending private music therapy sessions can be quite diverse: there's the teenager who cannot concentrate on schoolwork, for example. Or the forty-year-old man who refuses to accept his cancer diagnosis. Or the sixty-year-old woman who is unable to cope with her chronic pain. Often, it's a matter of dealing with fear, pain and anger.

The ability to express through sound what touches a person at their innermost level but can't be put into words is nothing new: the healing powers of music were used long ago by ancient cultures too.

It was at the beginning of the 1970s that music therapy was established as a profession in German-speaking countries. Since then it has been put to use in remedial education, psychotherapy and a range of medical fields. Therapists offer an eclectic range of instruments that are easy to play, and clients choose what appeals to them at that moment. This could be a sansula, a small "piano" with small metal plates that can be played with the thumbs, an ocean drum filled with steel balls, or a dark wood monochord with one or more strings, or even home-made instruments that create sounds of thunder, birdsong or rushing wind.

In music therapy, taking hold of the instrument doesn't imply that you have to play it correctly or prove something. Instead, it's all about improvisation. Some people find it easier if the therapist gives instructions or plays along. But the idea is that clients find their own sounds, melodies and rhythms. They need to learn how to transform their feelings and experiences into sound. And this is often the first step on the road to identifying, processing and managing the things that trouble them.

Is music therapy covered by health insurance?

As beneficial as music may be, its use for therapeutic purposes is not recognised by mandatory healthcare insurance, which doesn't cover any costs for music therapy or other similar therapies. This is stipulated in the corresponding benefits ordinance. However, music therapy is one of the CSS-recognised methods in Alternative Insurance. Anyone with this insurance who receives treatment from a CSS-recognised therapist will be reimbursed 75% of their bill. Depending on the insurance cover, the maximum reimbursement ranges from CHF 200 to CHF 2,000 per calendar year.

Letting music work its magic on the body

Making music or listening to it – both methods are possible: therapists speak of active or receptive therapy. Listening to specific sounds can be helpful. Christa Stirnimann, for example, plays a piece on the guitar that corresponds to the client's wishes and mood and then they discuss the impact it has. Sometimes even an old pop song triggers strong feelings. Another option is the "sound chair" which enables clients to relax deeply and become more aware of their body. While the client is seated, the therapist strokes the strings on the back of the chair. The sounds seem to come from a faraway country and the vibrations are enough to make your fingers tingle.

Well looked after with CSS