Antenatal course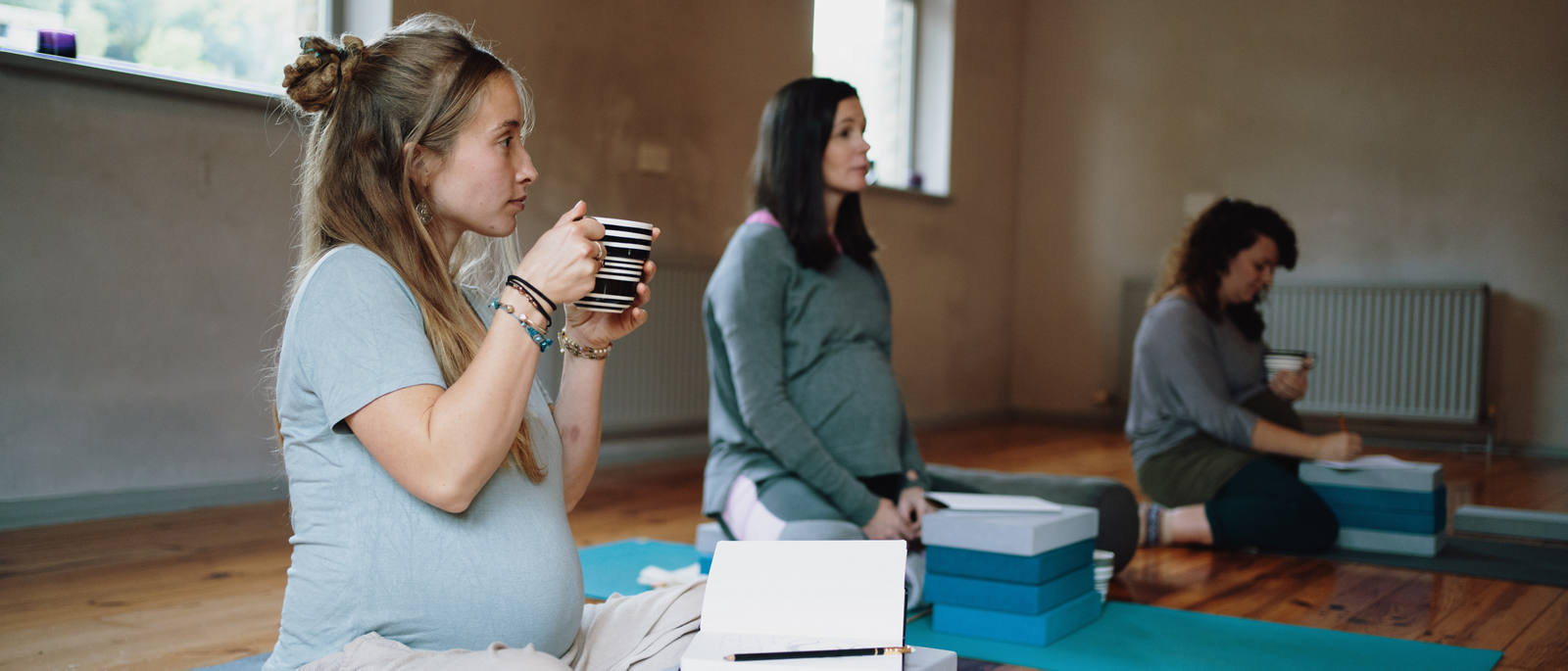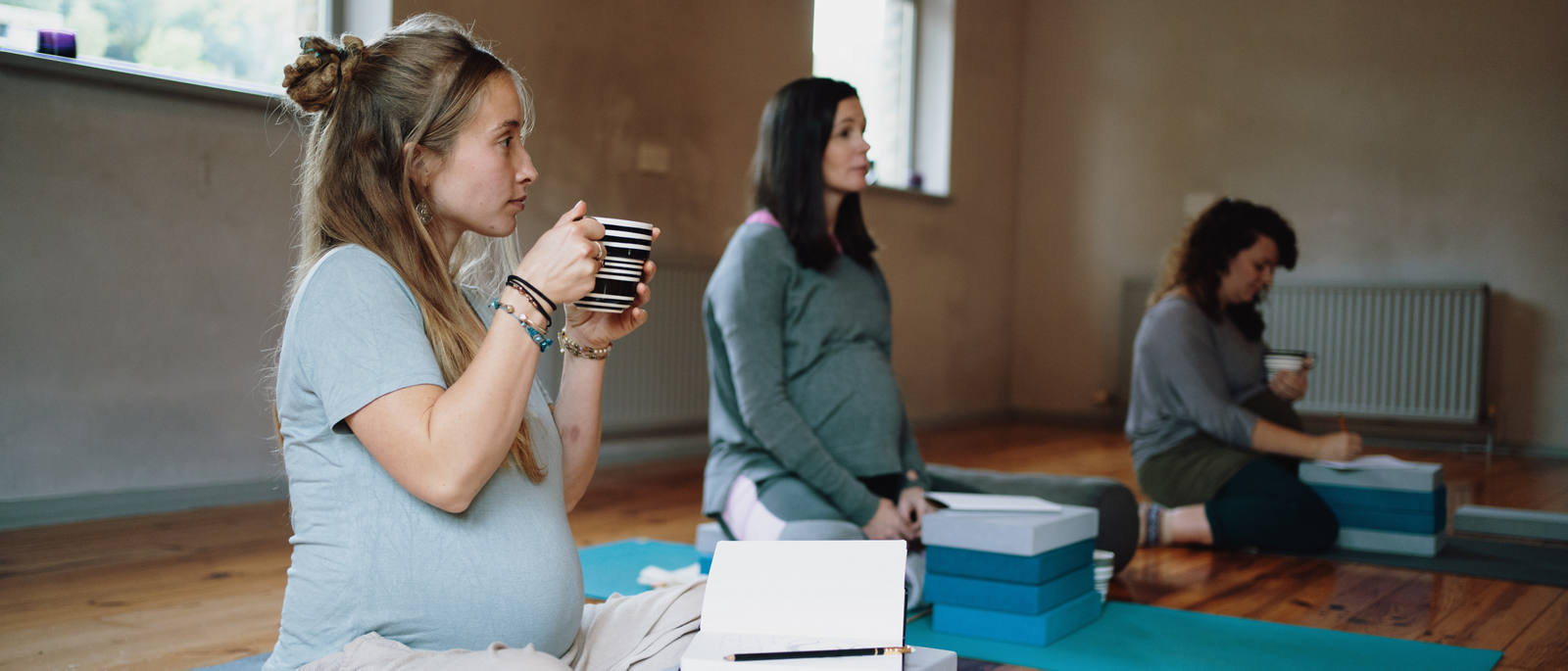 When a woman is pregnant, an incredible number of questions arise. These questions will be answered by midwives in antenatal courses.
Accompaniment during pregnancy
Preparing for a forthcoming birth is probably as old as (wo)mankind itself. Nowadays, it is almost always a midwife who is the one providing professional guidance to the couple from the start of pregnancy onwards – either alone or alternating with the doctor. The midwife is there to help when the couple has questions or anxieties about the pregnancy or birth. For some couples, this is enough to prepare them for the huge upcoming change to their family situation.

In addition to the services provided by the midwife, a wide range of antenatal courses is also available. There are private courses that usually only last 3-4 hours, weekend courses with or without a partner or group courses that take place 6-8 times on a weekly basis. There are also courses on Caesarean sections, multiple births or how to cope after the loss of a child, which deal with specific situations.

Several questions arise during pregnancy. In an antenatal course, the midwife will answer questions such as:
What should I put in my hospital bag?
What can help with morning sickness? ((link to other blog)) 
Which pelvic floor exercises help before, during and after childbirth?
Are there any breathing exercises that can optimise or even shorten the birth? 
Which sports activities are appropriate before birth and which are no longer ideal?
How can one prepare the perineum and prevent a tear and/or episiotomy?
Can anything happen to my child during sexual intercourse?
What equipment for the baby is useful to start off with?
How and how long can pumped breast milk be stored?
Why is it normal for infants to have crying phases and how can I help my baby?
What can I do if I am psychologically unwell for a long time after the birth and who should I turn to?

Cat pose exercise
Physical awareness exercises help women suffering from complaints like stomach pains, and also relax the back, especially in the last stage of pregnancy.
Get into an all fours position
Inhale, lift your head and form a hollow back – as well as you can with your belly. Breathe out and arch your back like a cat, bringing the head to the chest. Repeat in your own breathing rhythm.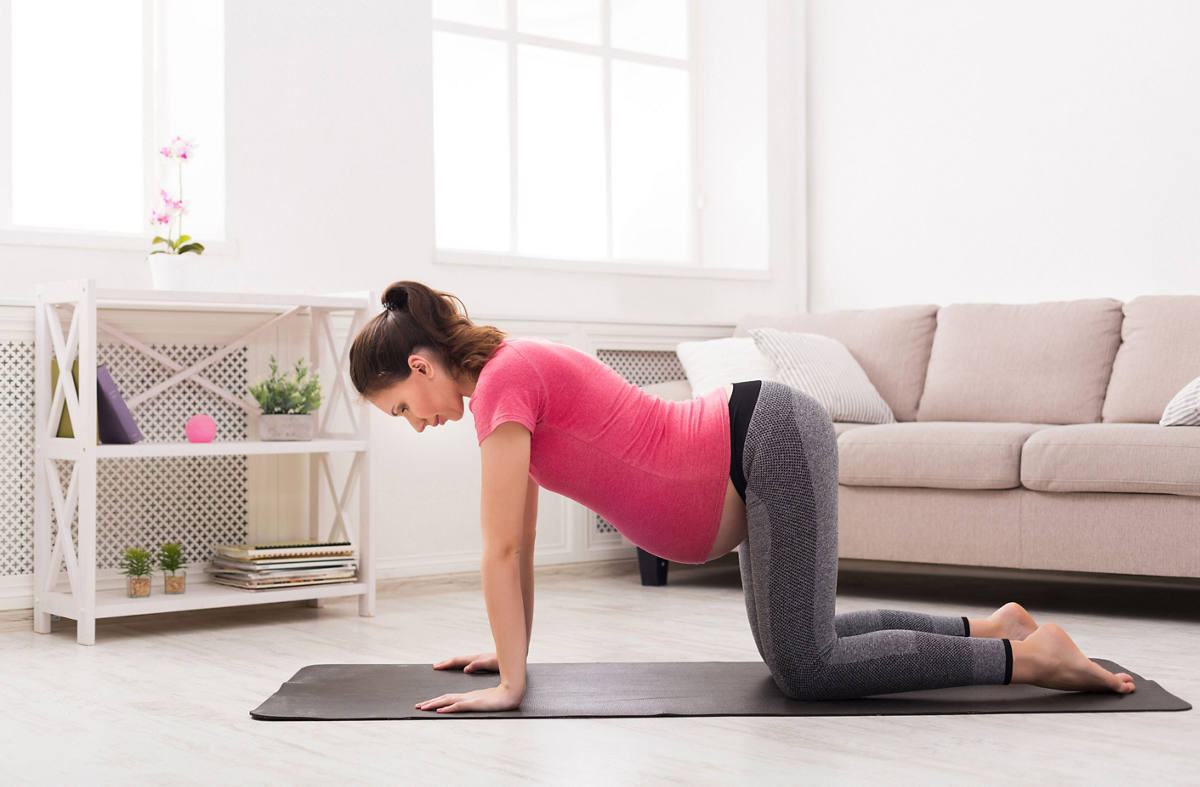 Contractions tea

10 whole cloves
1 cinnamon stick
1 piece ginger (walnut-sized), cut into pieces
2 tbsp. verbena herbs or 3 teabags
1 litre boiling water
Allow to infuse for 10 minutes
(recipe from Hebammensprechstunde, Ingeborg Stalelmann p. 144)

Tip: Drink one litre of tea throughout the day from the 38th week of pregnancy.

Tips
Breathe regularly during the birth, preferably through the nose or how works best for you.
Never hold your breath. Even during the pushing phase there are special techniques.
Breathe through a relaxed and open mouth, and try not to press your lips together. The mouth is connected to the cervix. If you manage to keep your mouth and jaw relaxed, the cervix will open more easily.
If the pain is severe, breathing out to certain tones can help. For example: hum or sing an A, O or U in the lowest possible pitch.
Go on a visual journey. Like meditation, it can help, for example, if you imagine a mountain hike, an ocean with waves or the flow of your breath in a certain pattern.
Breathe at your own rate and have faith in your own ability and body.