Make baos yourself: a delicious recipe with kimchi filling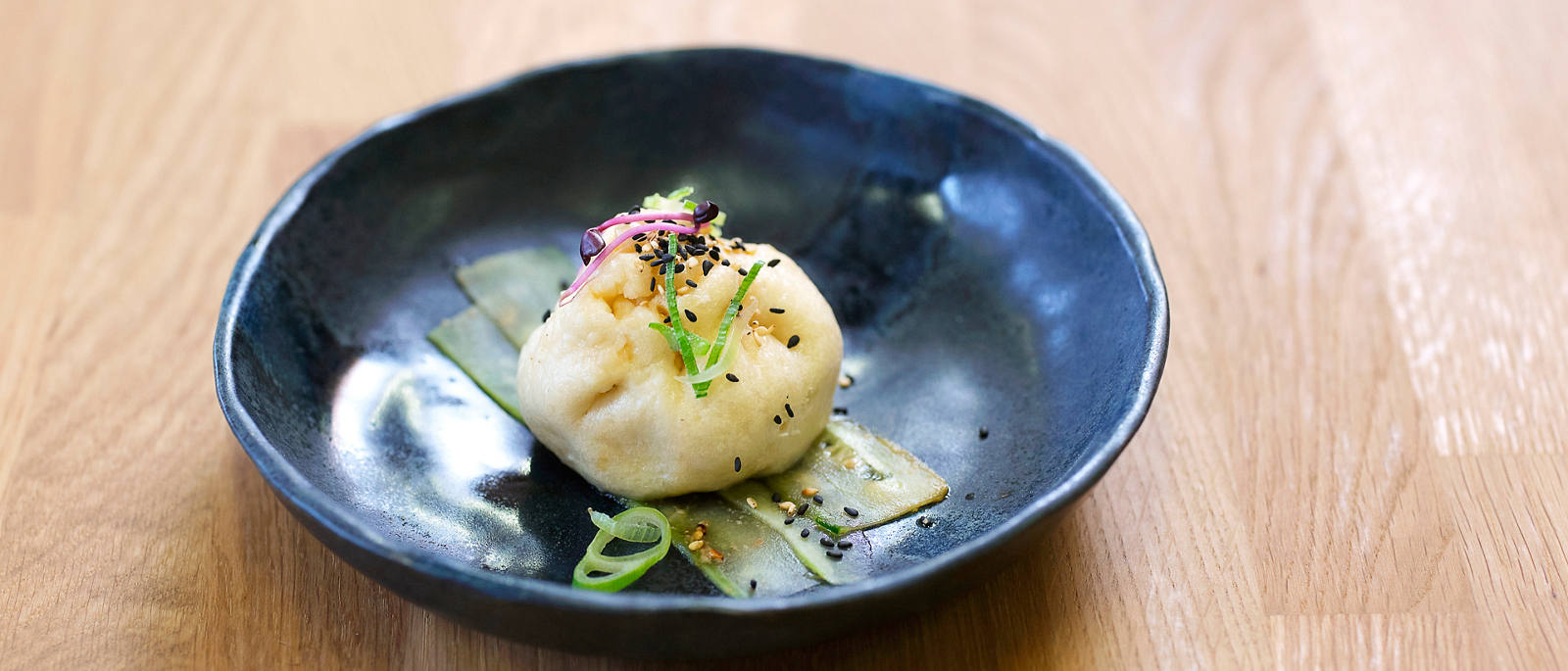 Chinese dumplings filled with kimchi to make yourself? The culinary experts from «Sudelnuppe» show how it's done.
Dumplings from China

Baos originate from China, translate as 'treasure' or 'bun' and are filled yeast dough buns, either open or closed. Traditionally, meat is often used for the filling, but for creative cooks, the options – whether sweet or savoury – are endless.

Ingredients

350g flour
175ml lukewarm water
1/2 cube of yeast
1 pinch of salt
1 pinch of sugar
a little kimchi for the filling
1 salted lime
1 pack of okara
sesame seeds

Method

Dissolve the yeast in the lukewarm water and add the liquid together with the salt and sugar to the flour to make a homogeneous dough. Cover the dough and let it rest for about 2 hours.

How to make the filling

Fry the okara and season with mirin (sweet rice vinegar) to taste.
Cut the kimchi and salted lime into small cubes and fold into the okara.
Add the roasted sesame seeds and season. The filling can be strong in flavour, as the buns are mild in taste.

Stuff the baos

Divide the dough into 4 evenly sized pieces and shape into balls. After the balls of dough have been allowed to rest again, roll each ball flat (approx. 0.5cm) on a floured work surface. Cut into circles with a diameter of about 6cm. Fill with a teaspoon of your chosen filling, pull the edges up to the centre and close at the top with a little twist.

Fillings for every taste

We fill our baos with kimchi, the spicy fermented Korean cabbage. Okara (soya mince, a by-product from tofu production) or salted lime also work well.

Did you know? Salted limes are limes preserved in salt for weeks.

Make kimchi yourself

Kimchi is fermented Chinese cabbage. The traditional Korean dish is also made with other vegetables, depending on the recipe. Fermented foods, such as sauerkraut, are known to be good for the gut.
Well looked after with CSS