Observing animals from the Glattalp hut (Schwyz)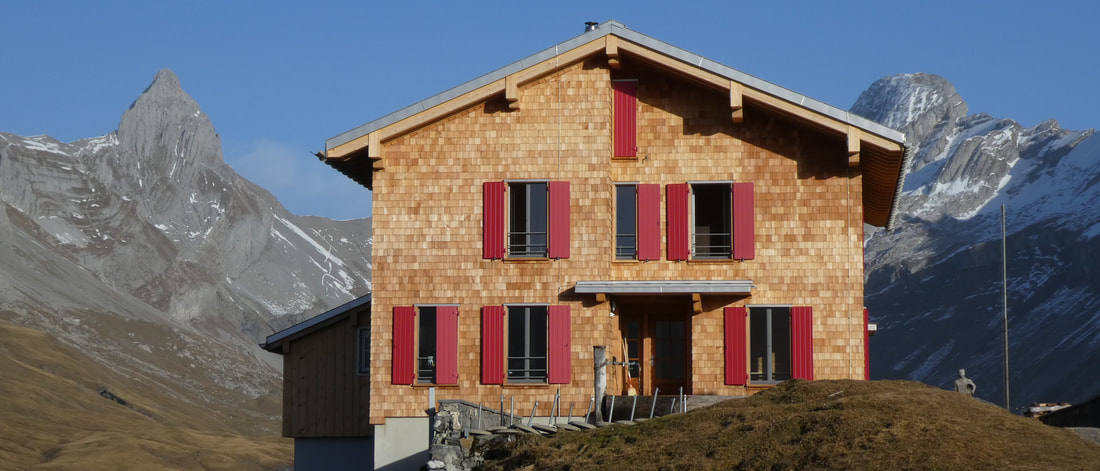 The Glattalp hut is just a stone's throw from the Glattalp station, making it ideal for families and less experienced hikers. CSS clients stay overnight at SAC member conditions.
Family-friendly huts

Those who enjoy spending time outdoors in nature with their children should consider the option of a hike and overnight stay in the mountains. Our Tips for family hikes to an SAC hut help ensure that the trip is a pleasure for old and young.
Stay overnight at an SAC hut

On the «Hütten der Schweizer Alpen» (in german) overview you'll find all the SAC huts in Switzerland – including the 110 SAC huts where CSS clients can stay overnight at more favourable conditions. When checking in, just show your insurance card and you will be given SAC member conditions.
Location

The SAC hut is located on the Muotathal upland plain in one of the coldest places in Switzerland. In 1991, a temperature of minus 52° was recorded here. In June 2021, the SAC hut re-opened after a complete renovation. The Glattalp hut is surrounded by sloping hills ideal for rollicking about. A small stream flows over warm stones past the hut.

Glattalp hut
Canton: Schwyz

Altitude: 1'895m above sea level

Capacity: sleeps 51

Operated: June – October

Highlights for families: trampoline, slack-line, sand pit

The SAC hut is located in the Muotathal region and is easy to reach by cable car from Sahli. There is a post bus from Schwyz railway station to the Sahli cable car station. There are also parking areas in Sahli for cars.

Ascent

From the Glattalp mountain station to the SAC hut at 1'873m, it is only a 10-minute walk. Those arriving with older children and feeling energetic can try the approx. 2.5 hour uphill hike from the lower cable car station.

Hiking tip to the Glattalp Lake

Plenty of animals can be observed on this wide alp: horses, cows, bulls, calves, goats, sheep and pigs, as well as eagles and marmots. The hike from Glattalp to the lake of the same name takes around 30 minutes. The approx. one-hour ascent to the Pfaff is also worth the effort for hikers young and old: the reward is a beautiful view over the Mythen, Rigi and Lake Zug.

Well looked after with CSS