Family hike to the Spitz­meilen hut (St. Gallen)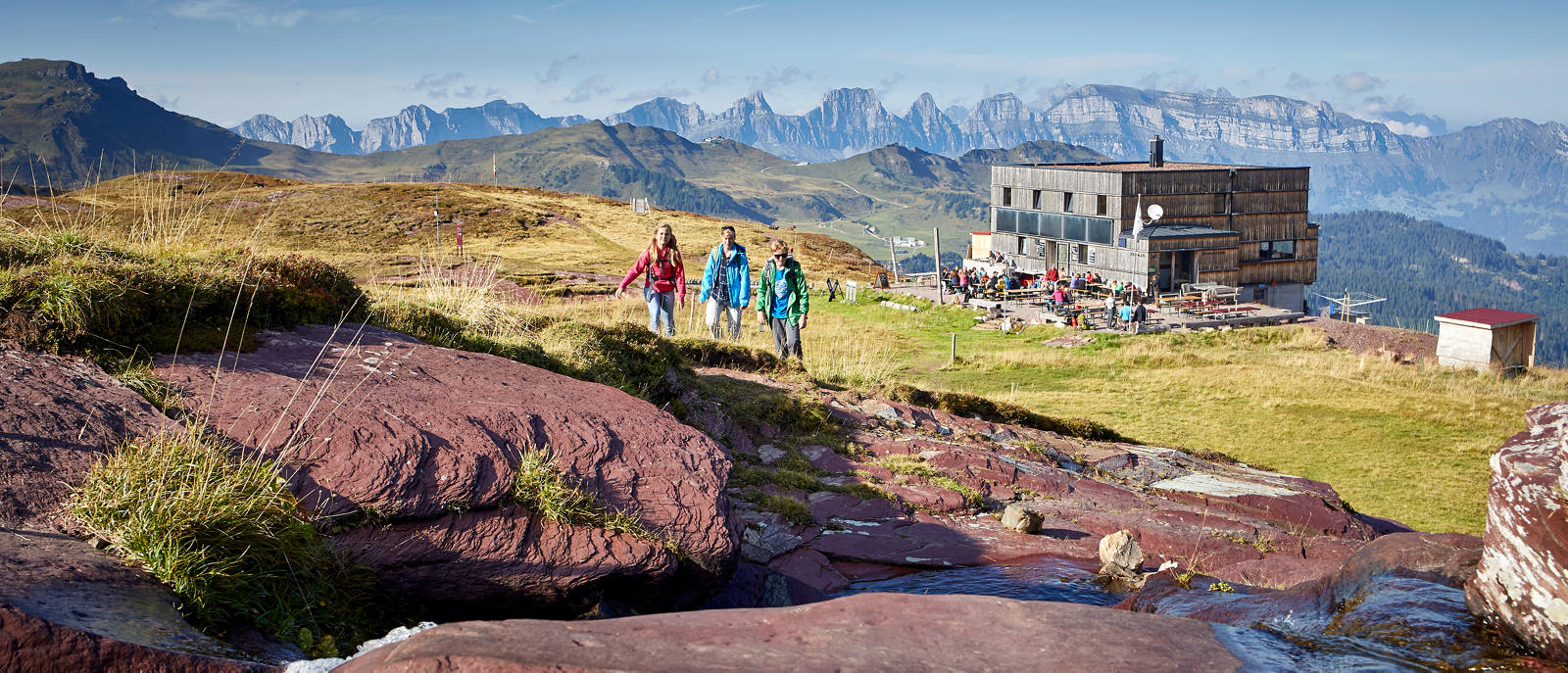 In summer, the Spitzmeilen hut offers everything a family could wish for: plenty of space, streams and small lakes for paddling and bathing, and an easy ascent. CSS clients pay lower rates in the light-flooded SAC hut.
Family-friendly huts

Those who enjoy spending time outdoors in nature with their children should consider the option of a hike and overnight stay in the mountains. Our Tips for family hikes to an SAC hut help ensure that the trip is a pleasure for old and young.
Stay overnight at an SAC hut

On the «Hütten der Schweizer Alpen» (in german) overview you'll find all the SAC huts in Switzerland – including the 110 SAC huts where CSS clients can stay overnight at more favourable conditions. When checking in, just show your insurance card and you will be given SAC member conditions.
Location

Newly built in 2007, the Spitzmeilen hut is situated near Flums in Sarganserland and features bright and modern, yet cosy, rooms.

Spitzmeilen hut
Canton: St. Gallen

Altitude: 2,087 m above sea level

Operated: all year round at weekends, and on weekdays according to season; online bookings

Highlights for families: family rooms, dogs on request, the Madseeli lake and streams to bathe and paddle in close by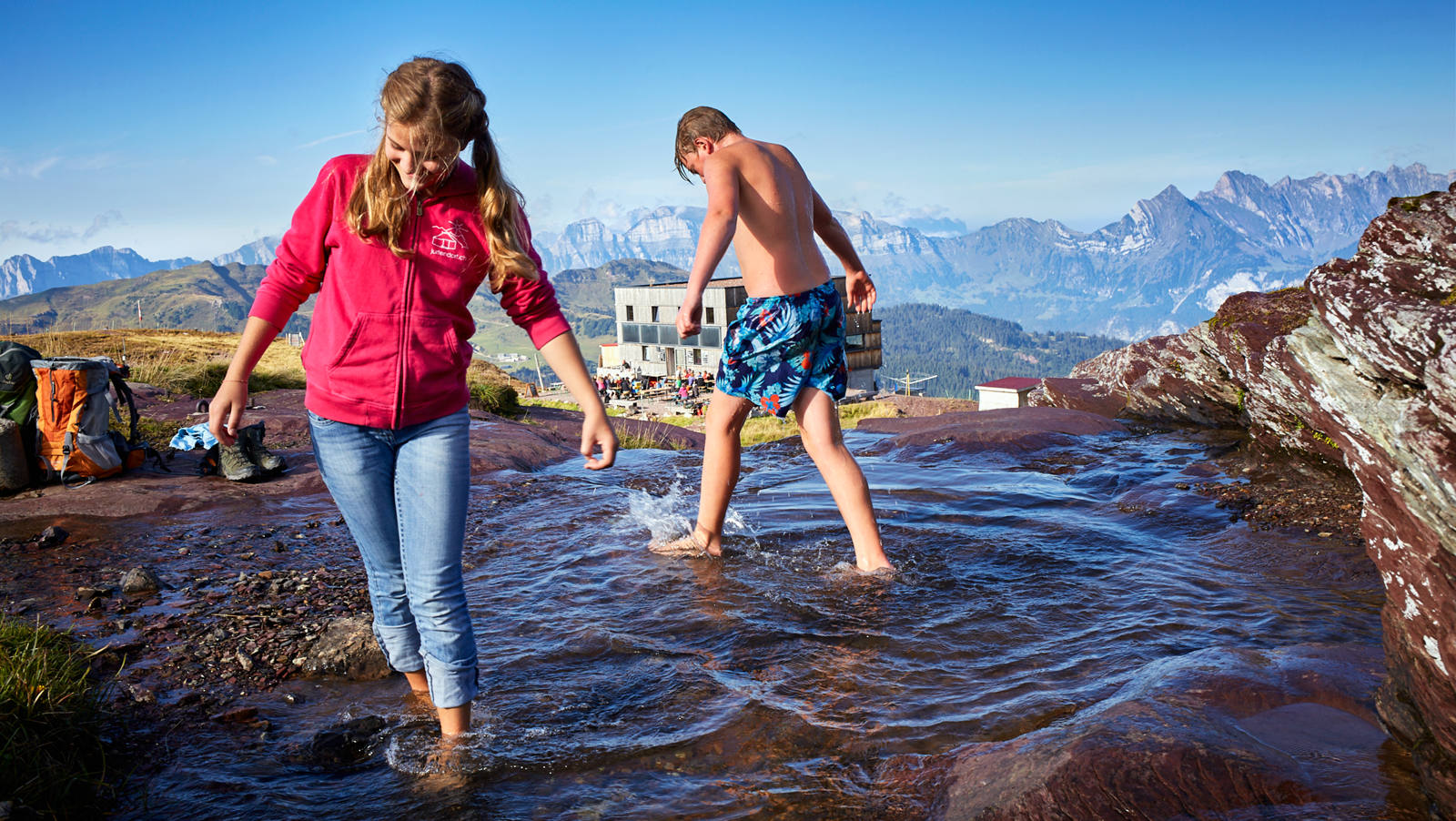 Directions

By car, train or bike to Unterterzen.

Ascent

There are various ways of reaching the hut. With only 230 altitude metres to ascend, the easiest way for families is from Maschgenkamm. Take the cable car from Unterterzen to Tannenboden and then on to Maschgenkamm. From there it's a hike of around 2 to 2.5 hours to the hut.

Excursions from the hut

The small lakes and streams around the hut are great places for bathing and paddling. Simple hikes on the surrounding mountain chain offer breathtaking views to the Churfirsten mountains and a colourful spectrum of flowers. And the mountain of the same name – Spitzmeilen – is a well-known Alpine hiking and ski-touring destination.

Premiums for 2024 at a glance
Well looked after with CSS