Healthy Bircher muesli – original recipe or with papaya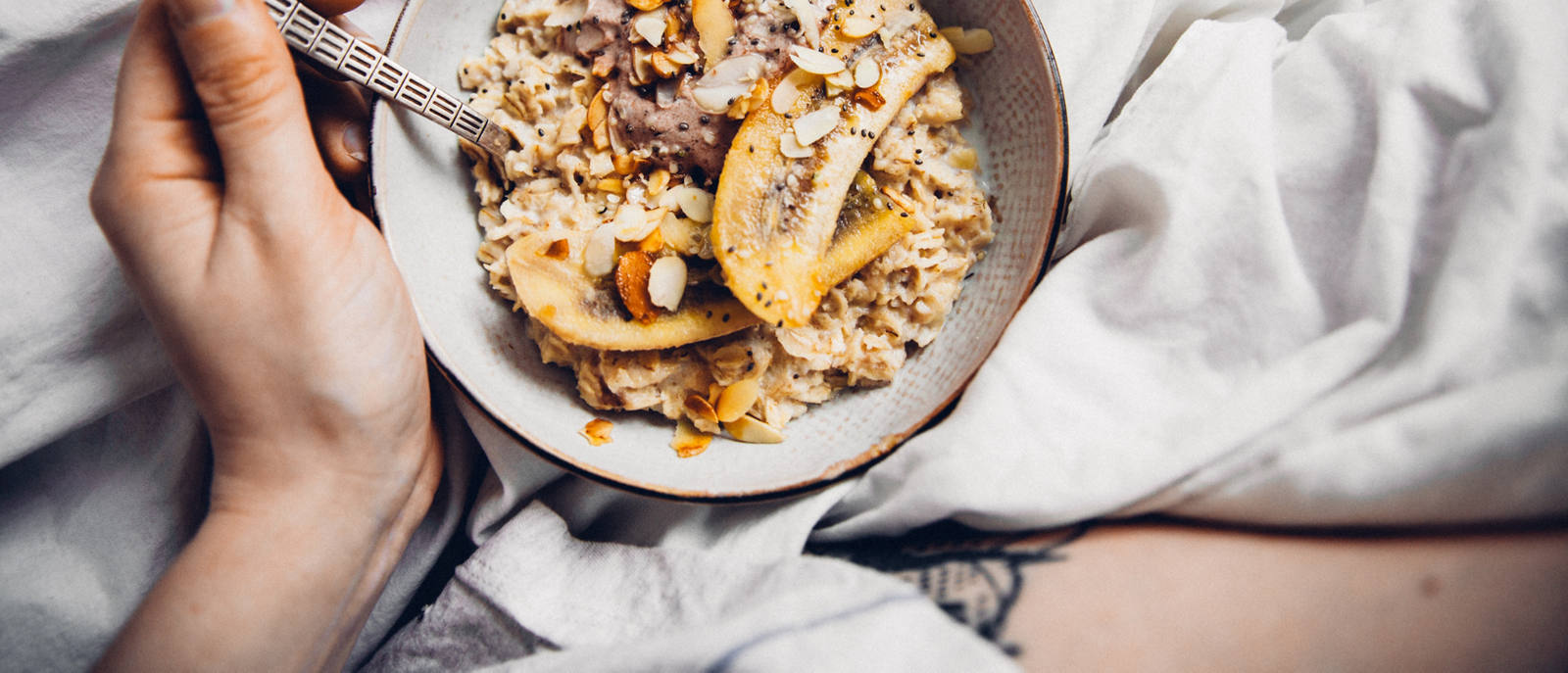 Once served to the sick, and now the choice of the fit and trendy: Bircher muesli is a healthy breakfast and a tasty snack. The best versions are those you make yourself.
Bircher muesli: original recipe

Mix oats soaked in water with sweetened condensed milk, lemon juice and grated apple (including the skin and core), sprinkle with grated nuts – and this is Bircher muesli the original way.

The inventor of Bircher muesli, Aargau doctor and nutritional reformer Maximilian Bircher-Benner (1867-1939), was inspired to create the recipe after a mountain hike. According to the story, he ate something similar in an Alpine hut with a dairymaid and dairyman who were both the picture of health. From then on, Bircher-Benner served a refined version to the patients of his Zurich sanatorium, which he called the "apple diet dish".

Muesli is now well on trend

It was the beginning of a success story. Bircher muesli, also known as muesli, is now a much talked-about dish both at home and abroad and has developed from a food for the sick into a trendy snack, popular for eating on the go or for curbing hunger pangs between meals.

Nonetheless, most people no longer follow the original recipe, which can seem bland and old-fashioned. After all, condensed milk is not to everyone's taste. It was used at the time because unpasteurised fresh milk carried a high risk of tuberculosis.

Variety of Bircher muesli recipes

If you're looking for modern Bircher muesli recipes, there's a huge range available or you can get creative yourself. Oat flakes can be mixed with other cereals such as spelt, barley or millet: all nutritious and healthy basic ingredients that are rich in fibre, minerals and vitamins. Plant-based milk is a tasty substitute for cow's milk, if preferred. And any dried or fresh fruits, nuts or seeds can be used as garnishes.
The muesli can be made the evening before in the form of the equally trendy overnight oats. Overnight oats save time and taste particularly good as the flavours have time to develop. Just remove from the fridge in good time in the morning so that your first meal of the day is not too cold.

South Seas muesli with papaya

Ingredients for 4 portions

1 small, very ripe papaya
1 banana
150ml water
200g muesli mix
200ml coconut milk
2 tbsp. vanilla
1 tbsp. runny honey
4 passion fruits or granadillas
Halve, de-seed and peel the papaya. Mash one half and the banana with a fork and add to the muesli flakes. Add the water and leave to soak for 10 minutes.
Whisk the coconut milk with the vanilla and honey and add. Cut the remaining papaya half into slices, halve the passion fruit, scoop out the pulp, mix everything together.
From: A. Vogel für Geniesser, Natürlich frisch und gesund, Verlag A. Vogel AG

Premiums for 2024 at a glance
Well looked after with CSS