Make protein shakes yourself: 3 recipes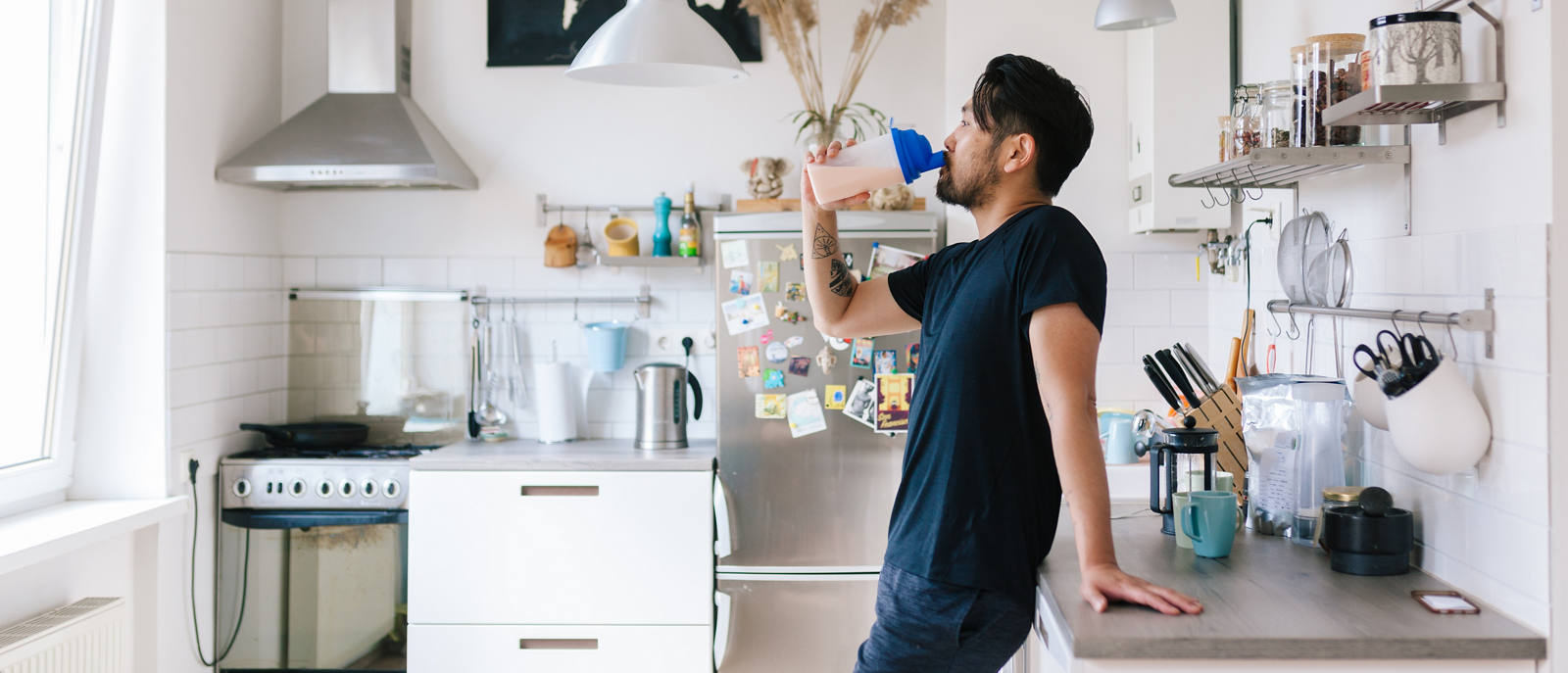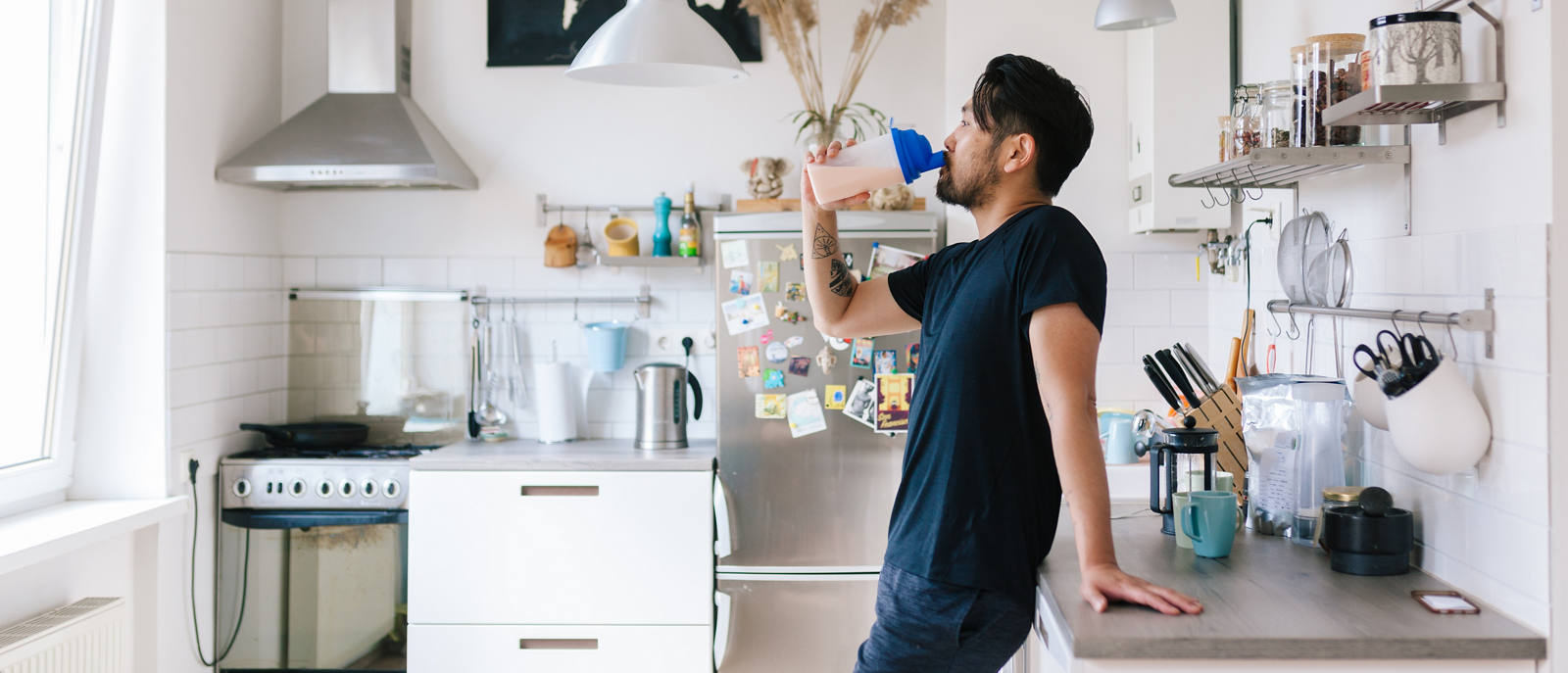 Most people know protein shakes from strength training. The powder mixed with liquid is designed to help build muscle and enhance the training effect. Home-made protein shakes are healthier and just as quick to make.
Healthy energy-providing nutrients

Proteins are – besides complex carbohydrates and unsaturated fatty acids – healthy energy-providing nutrients that our body needs. Food proteins supply our body with various amino acids. Amino acids are like building blocks and are needed for the construction of the body's own proteins, for example when growing muscles, bones, skin, hair and hormones.

Amino acids are considered essential

Some of these amino acids are considered essential because the body can't produce them itself and they therefore need to be obtained from food sources. These essential amino acids are found in animal protein sources such as eggs, fish, and milk, but also in plant-based foods such as pulses, cereals, potatoes and nuts. In the fitness world and in the retail business, protein powder is sold as a healthy food supplement to ensure steady muscle growth. However, these industrially produced protein drinks should be consumed with caution, as most protein powders also contain sugar, flavour enhancers and aromas.

Healthy and tasty protein shake
A home-made protein shake is a healthy and tasty alternative. These shakes are made with natural ingredients and – if at all – sweetened with honey, agave syrup or maple syrup. The natural protein sources provide the muscles with just the nutrients needed after sport. And all in a wide variety of flavours, without industrially processed ingredients and without much extra effort.

The basis for many protein shakes is quark or cottage cheese, milk, oats, fruit as well as nuts, chia seeds or flaxseed. This is followed by milk, almond or coconut milk, as well as various types of fruit and berries – according to taste. The mixed ingredients are then blended with a hand-mixer to a creamy consistency.

Try yourself! Find three different shake recipes here
150ml milk, coconut or almond milk
100g skimmed quark or cottage cheese
60g fresh or frozen berries (raspberries, blueberries, blackberries)
1 -2 tbsp. oats
1-2 tsp. flaxseed or chia seeds (soak for about 10 minutes in a little water)
1 tsp. honey
100ml water

150ml milk, alternatively soya or almond milk
60g skimmed quark
1/2 banana
1 tbsp. unsweetened cacao powder
1-2 tsp. flaxseed or chia seeds (soak for about 10 minutes in a little water)
1 tsp. honey
a pinch of cinnamon
100ml water

150ml skimmed milk, alternatively coconut or almond milk
60g skimmed quark
1/4 mango, cut into small pieces
2 slices of pineapple, cut into small pieces
5 cashew nuts, finely chopped
1 tbsp. oats
1/2 tsp. finely chopped ginger, according to taste
1 tbsp. coconut flakes, according to taste
1 tsp. honey
100ml water

Well looked after with CSS