Training with a mini band: 4 exercises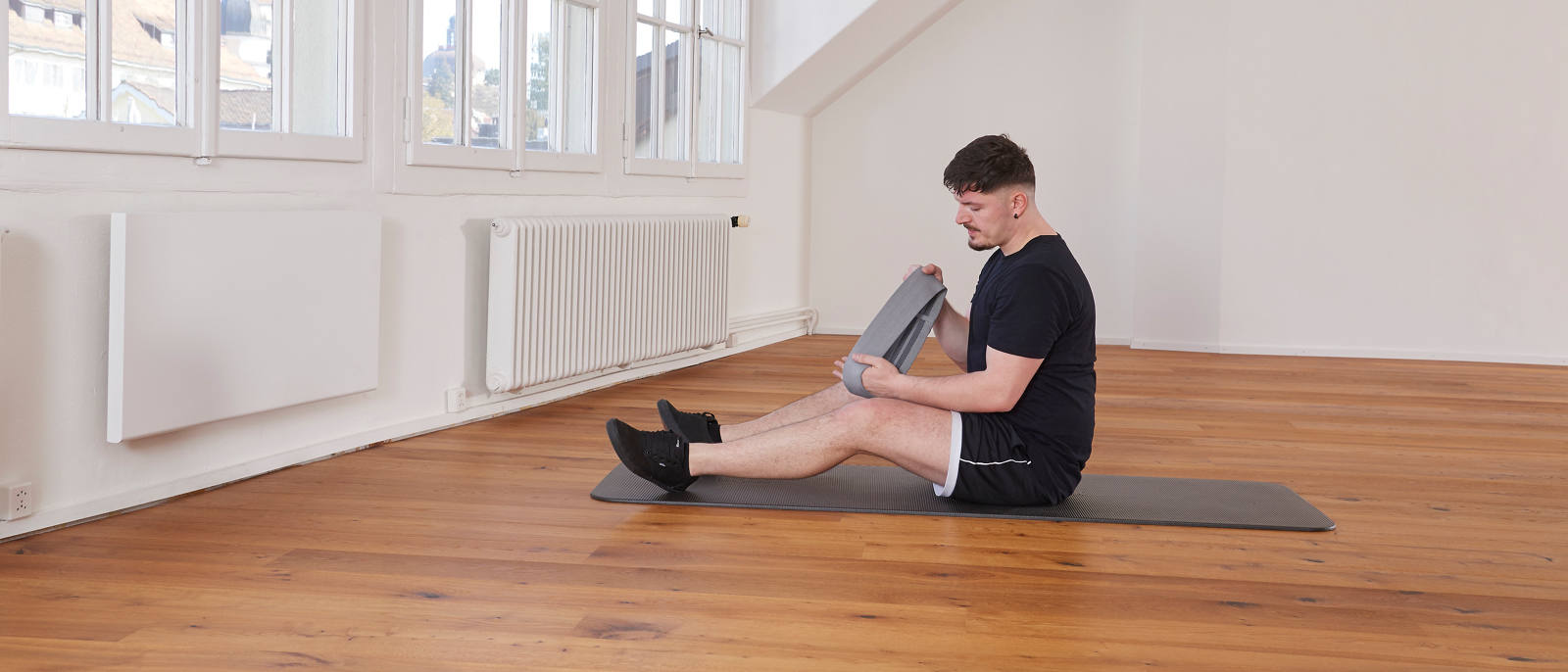 A mini band uses up no space and is the perfect fitness accessory for neglected muscle groups such as the abductors – in other words, it's great for the buttock muscles. We present our favourite exercises.
What is a mini band?
Mini bands fit into almost any trouser pocket, making them the smallest training tool of all. This means you can take them with you wherever you go: whether for strength training on a jog, or for a short workout during a break in your day. The bands are available in various forms – textile or rubber, and in a range of strengths. Manufacturers often produce them in complete sets.

A strong mini band significantly intensifies the training effect and is particularly suitable for leg and torso training. With arm training, a little more caution is required: often the weaker bands are enough to cause sore muscles of some kind.

4 exercises with a mini band
The important thing about training with a mini band is that the band needs to be taut during the whole workout – so choose a band that is already taut in your starting position. In addition, you should be able to repeat the exercises a number of times. This means that you can feel the band's resistance during the exercises, but only so much that the exercise can be done slowly and without using momentum.

Exercise 1: Sumo Squat
The Sumo squat trains all the leg muscles. The resistance from a mini band trains the abductors in particular – making the buttock muscles do their work.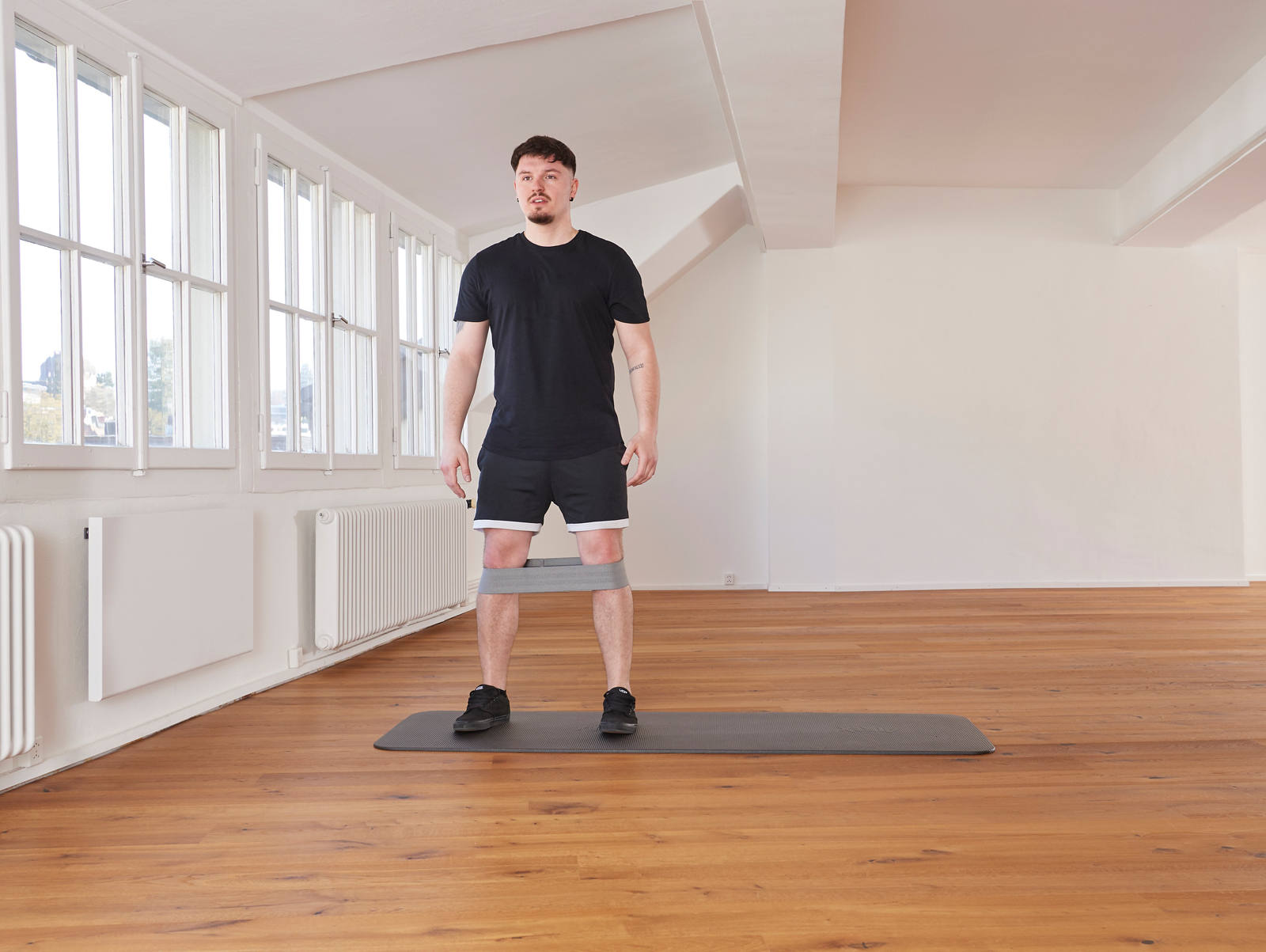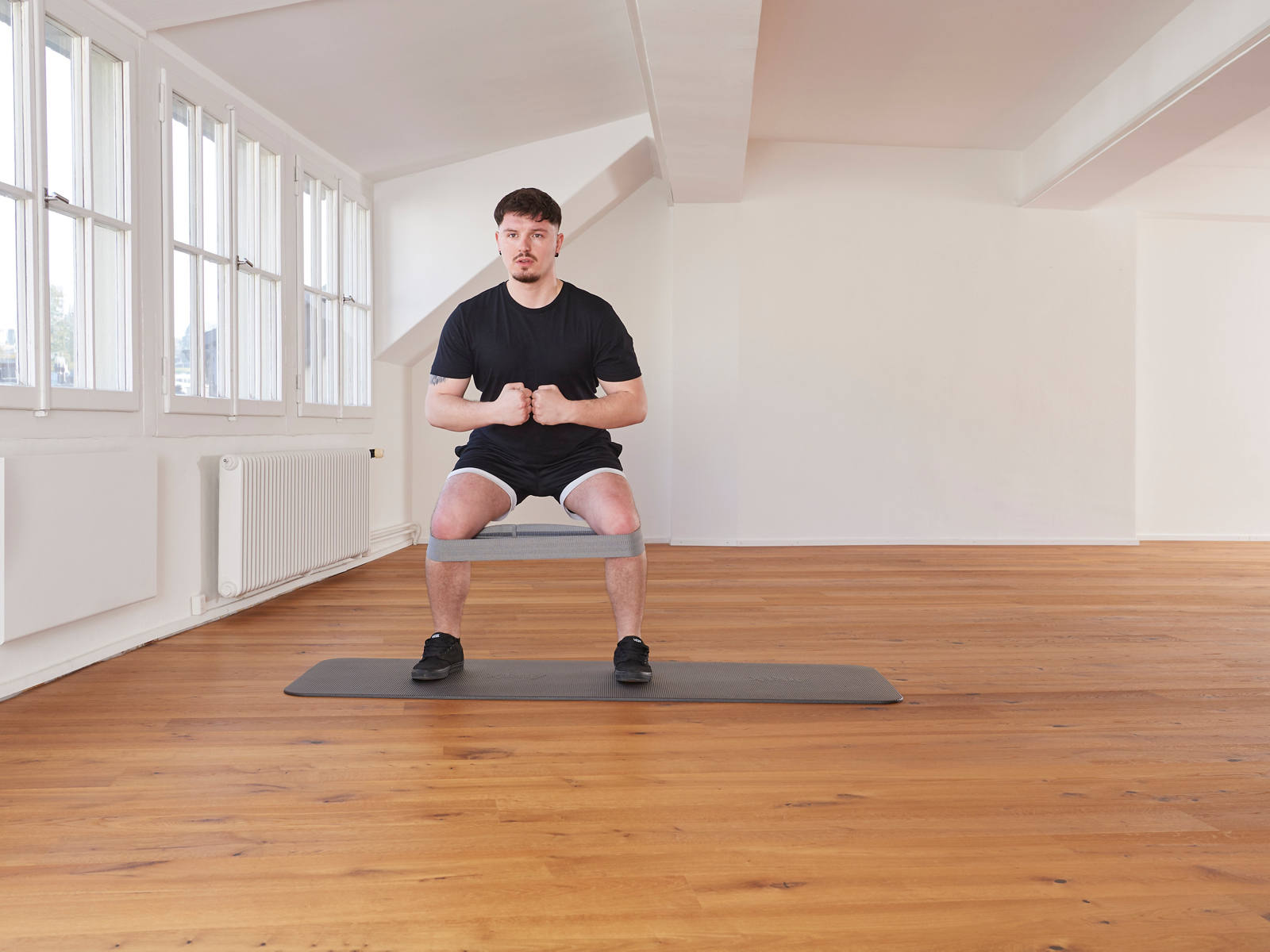 Exercise 2: Plank
In this classic torso exercise, the focus lies on body tension. An option is to place the band around your calves and lift your legs alternately. This destabilises the body and enhances the training effect.

Take plank position and place the mini band around the calves. Your head remains an extension of the spine.

Slowly raise each leg in turn. Keep pelvis and lower back stable.

3 x 10 times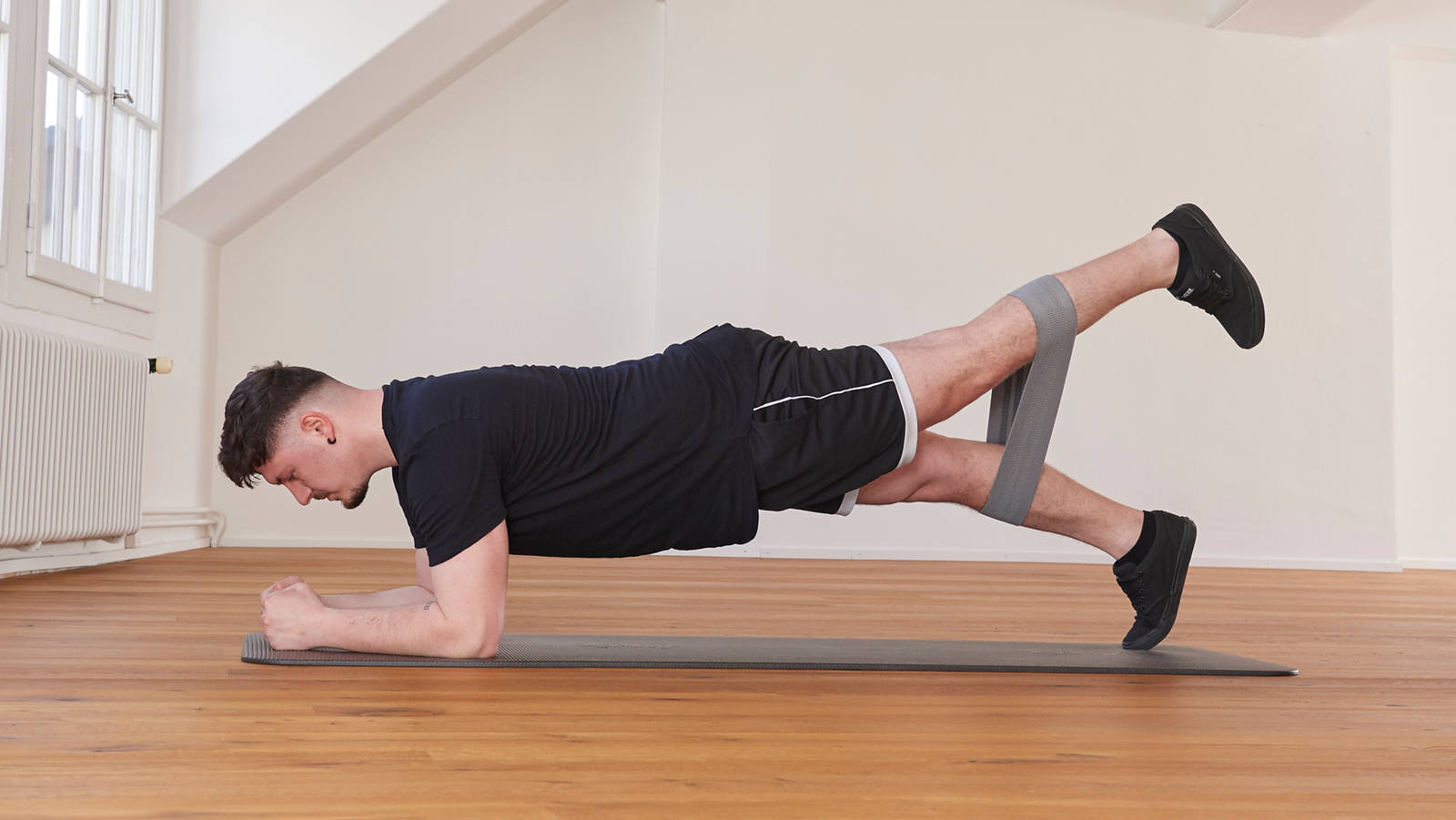 Exercise 3: Side plank
The side plank challenges all the torso muscles. Using a mini band takes the exercise to the next level, and trains buttock and torso muscles even more effectively.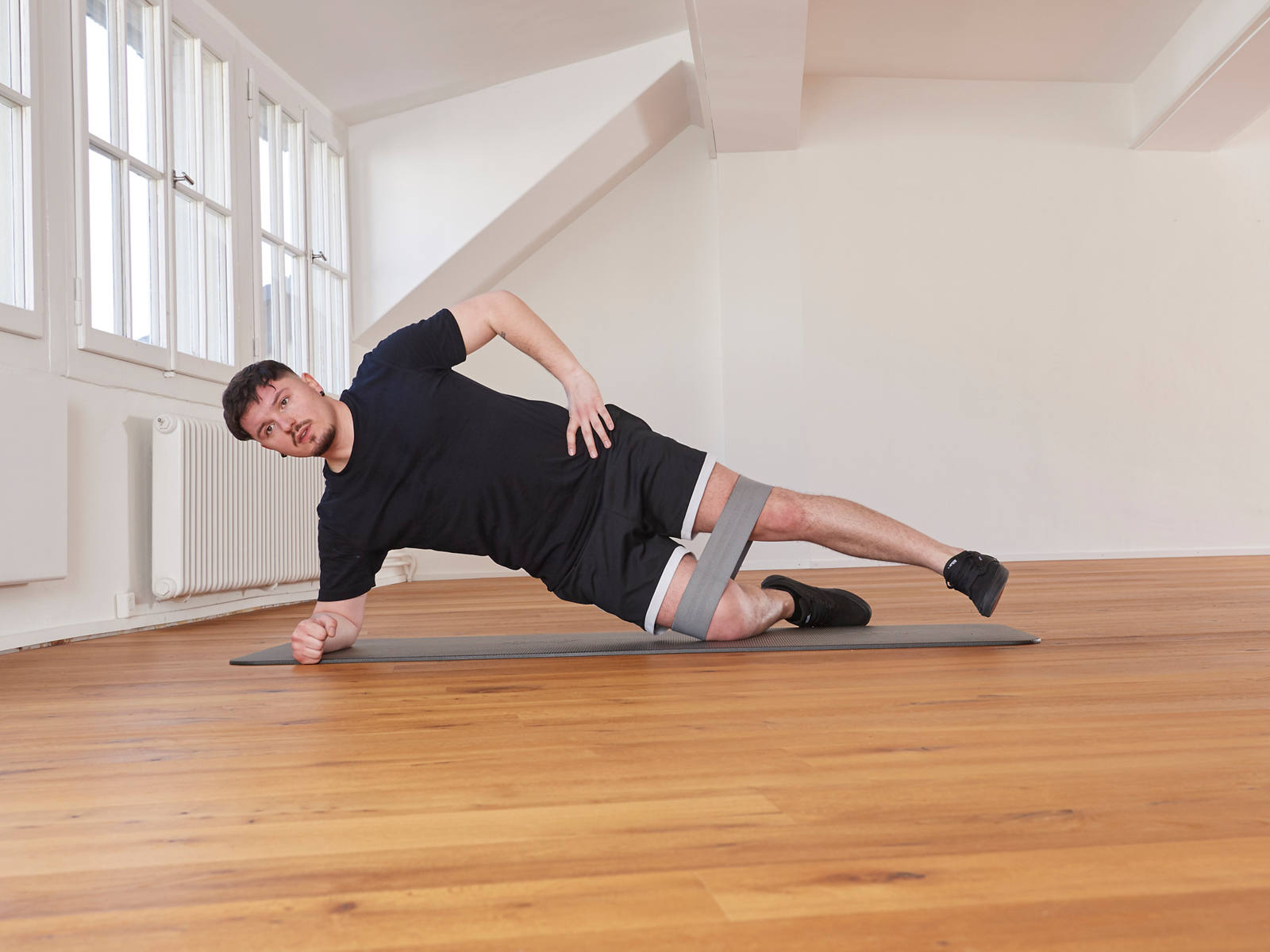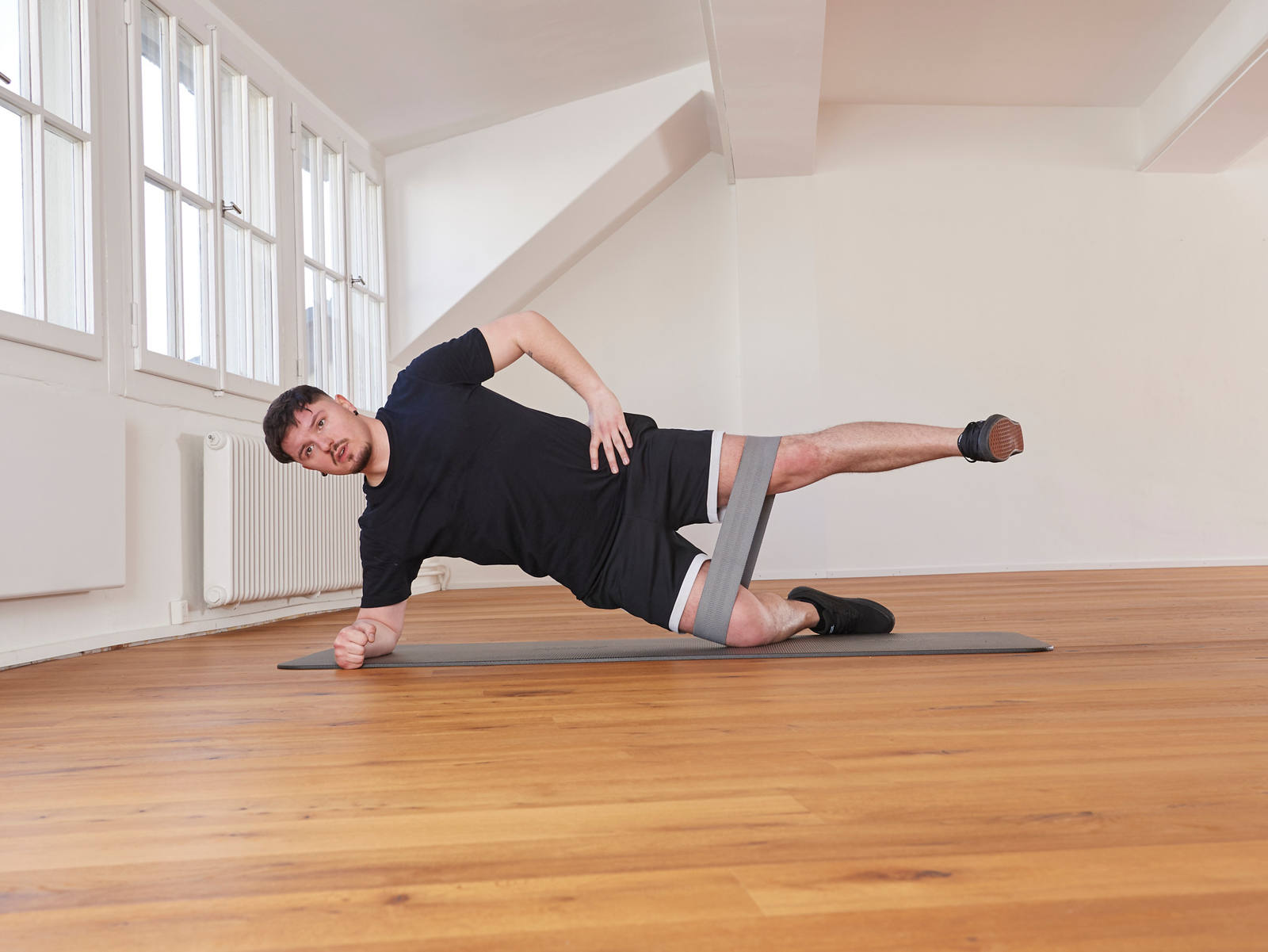 Get into a forearm side plank, keeping the head as an extension of the spine and placing the band above the knees. Either rest your weight on one knee and point your lower leg back or, for the greater challenge, rest your weight on one foot only, keeping both knees in the air.

Move the upper leg upwards towards the ceiling. The toes of the upper leg point slightly toward the floor to stop the hips from tilting.
Exercise 4: the beetle
This abdominal exercise trains all the abdominal muscle groups and is therefore extremely effective. The mini band helps to maintain torso tension throughout the movement.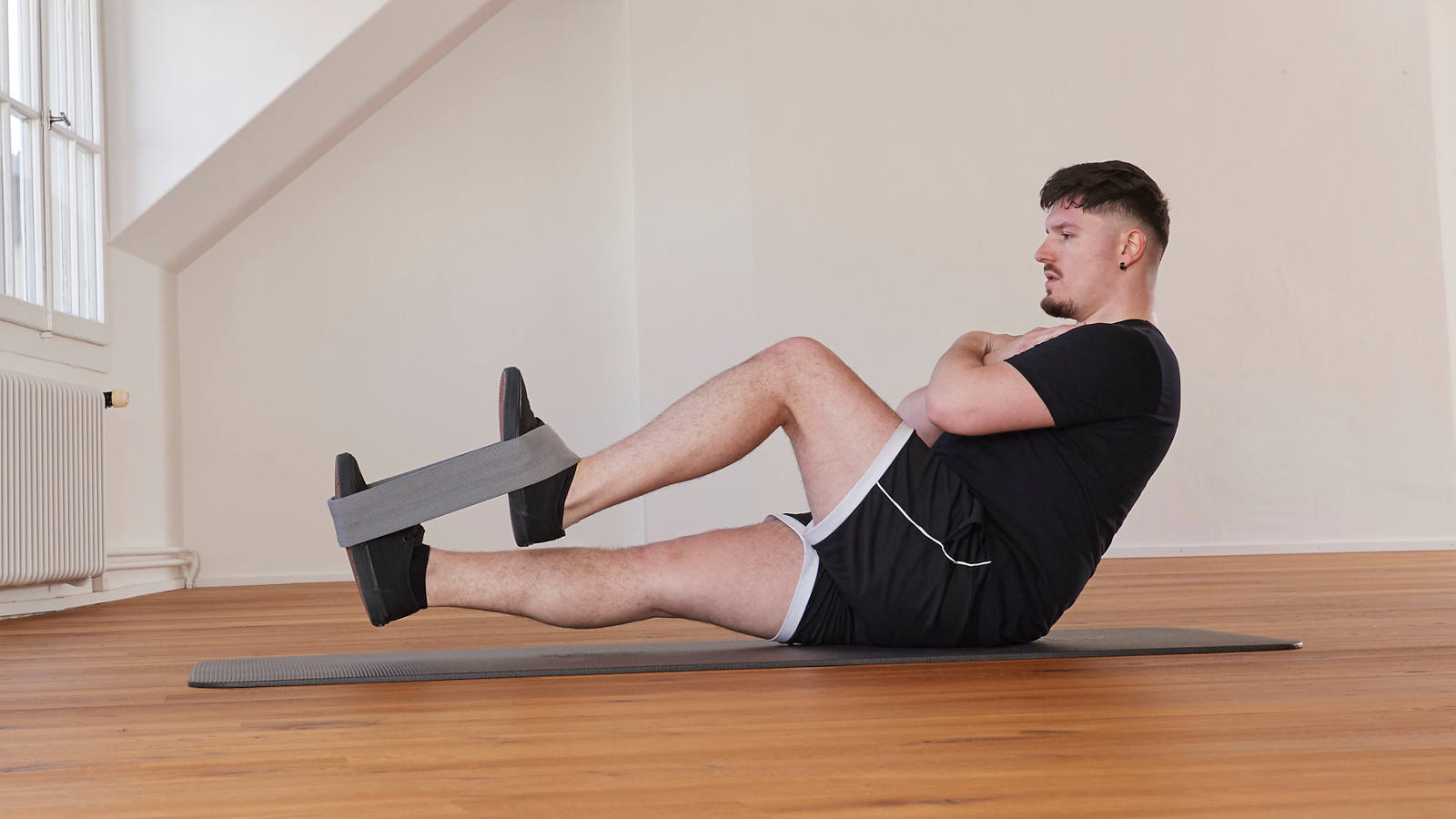 Place the mini band around the feet. Lean the upper body slightly backward without releasing the abdominal tension.

Stretch each leg in turn.

Pull chin slightly towards the chest to maintain a relaxed cervical spine.

Hands are either crossed on the chest or held behind the head, but they should not support the movement – the strength comes from the abdominal muscles.

4 x 8 times
Well looked after with CSS