Vegan baking: making Christmas biscuits yourself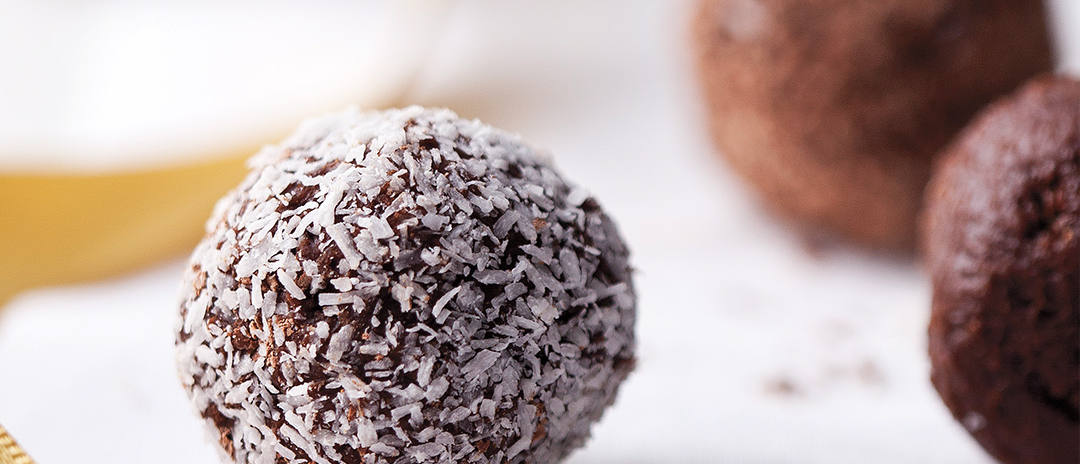 Christmas biscuits without eggs and butter? Philip Hochuli shares three tasty vegan recipes.
Vegan Christmas biscuits

At Christmas time, many a kitchen turns into a busy Christmas bakery, producing an array of delicious home-made biscuits in all shapes and sizes. And those who follow a vegan diet can join in too: cookbook author Philip Hochuli shows us three simple recipes, using no eggs or butter.

What substitutes eggs and butter?

| | |
| --- | --- |
| Eggs | The best substitute for eggs is cornflour (approx. 1 tsp mixed with 2 tbsp. cold water). But also chia seeds or flaxseed (2 tbsp. seeds soaked in 2-3 tbsp. water), as well as apple purée (60-80g). |
| Butter | Depending on the recipe, plant-based margarine or a neutral tasting plant-based oil. |
| Milk | Soy milk is best for cooking. Soy milk has similar properties to cow's milk (protein and fat content) and the "carton taste" of some soy milks disappears during baking. Depending on the recipe, oat milk, rice milk or almond milk is also suitable. |
| Gelatine | Agar-Agar |
3 Christmas biscuit recipes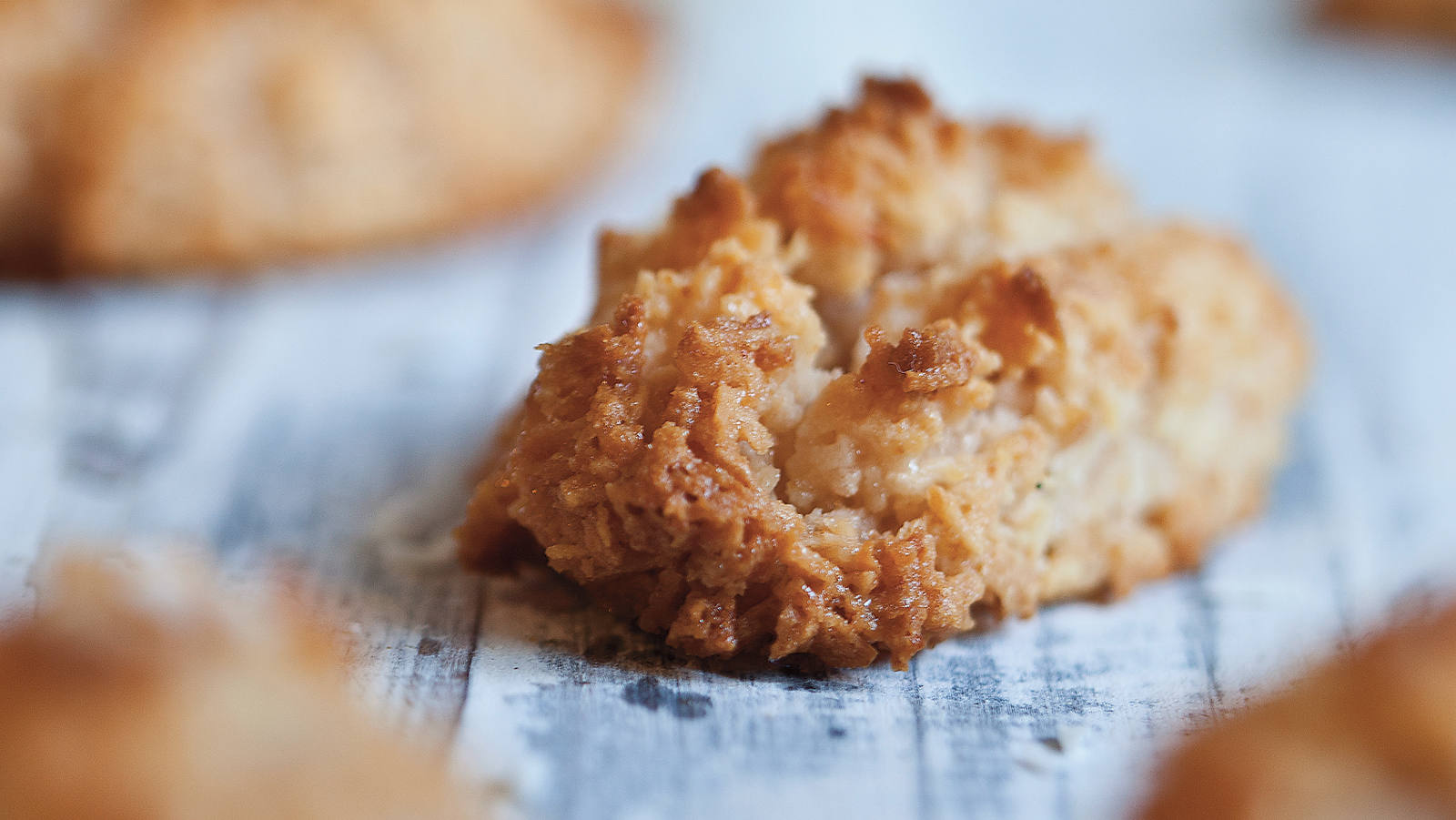 Coconut macaroons (gluten-free and soy-free)
Makes approx. 30:

100g white marzipan
180g icing sugar
2 tbsp. lemon juice
2 tsp. cornflour
1 tsp. baking powder
100ml water
1 pinch salt
200g desiccated coconut

Cut the marzipan into pieces and mix in a bowl with the icing sugar, lemon juice, cornflour, baking powder, water and salt.
Dry roast the coconut, stirring in a frying pan for 3-4 minutes or until it turns golden, but no longer. Allow to cool briefly. Add the coconut to the bowl, mix together, and beat well.
Preheat the oven to 180 degrees.
Using two teaspoons, form macaroons from the mixture and place on an oven tray lined with baking paper. Bake the macaroons in the preheated oven for 14-20 minutes.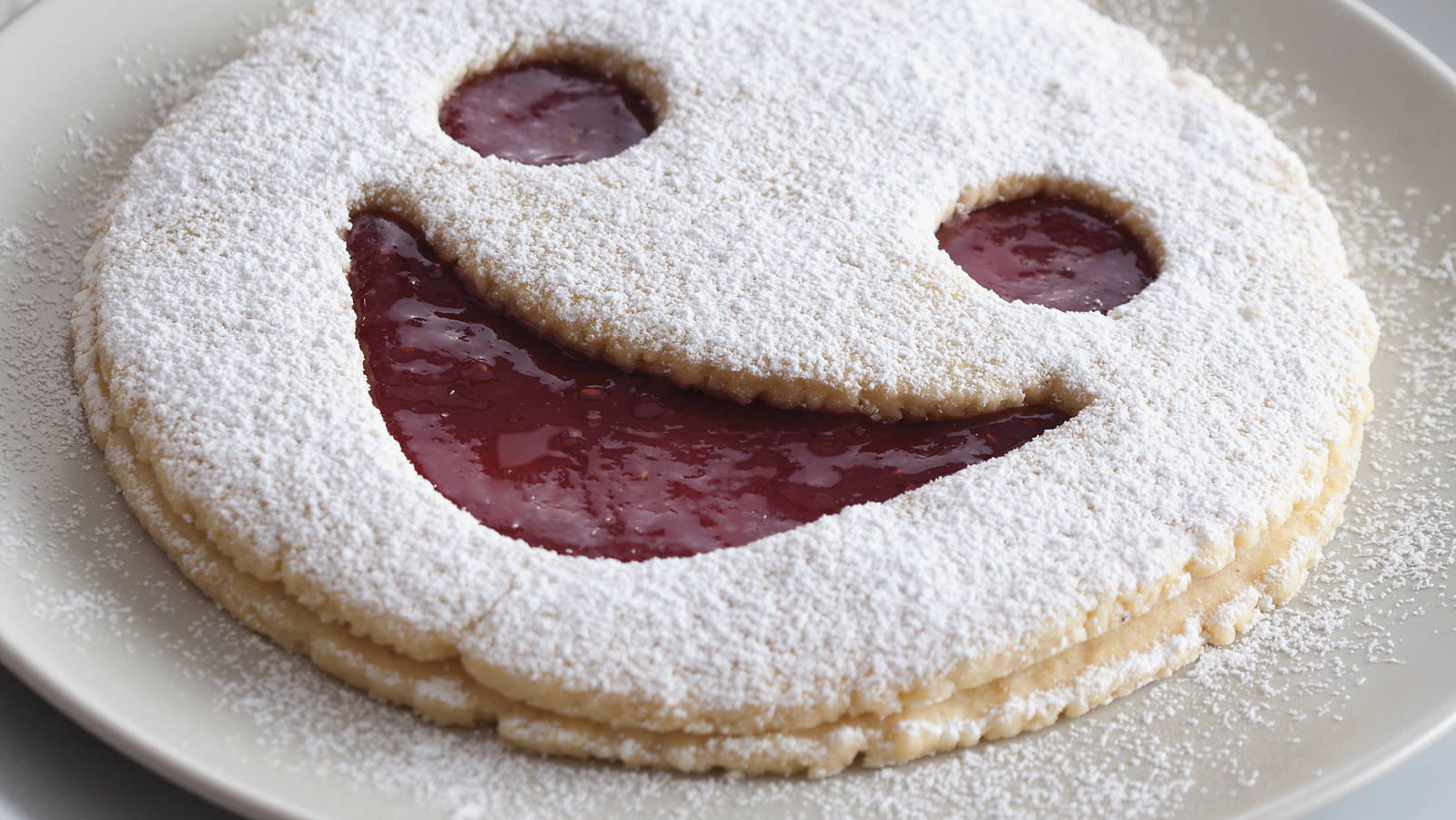 Giant jammy dodger (gluten-free)
75g soft plant-based margarine
75g sugar
1 level tsp. vanilla sugar
1 pinch salt
2 - 3 tbsp. water
180g white flour
80g raspberry jam
icing sugar to decorate
flour for the work surface

Take hard margarine out of the fridge shortly before use. Place the soft margarine with the sugar, vanilla sugar and salt in a bowl and beat well for 2-3 minutes.
Add the water and mix briefly. Add the flour and bring the mixture to a dough. Avoid beating too much. Wrap the dough in cling-film and place in the fridge for at least 1 hour.
Weigh the dough and cut it in half exactly. Roll out each half on baking paper, using sufficient flour, to form two circles slightly larger than 19 cm in diameter. Place a plate or another template of 19 cm diameter on each dough circle and cut away the excess dough. Place the baking paper with the dough circles on a baking tray.
Preheat the oven to 200 degrees.
Cut a face out of one dough circle by hand or using a paper pattern. If desired, form a circular nose with some of the leftover dough. Press flat the rest of the leftover dough and spread out on the baking paper.
Bake the dough circles in the preheated oven for 7-8 minutes. Do not let them turn brown. Allow to cool briefly. While still warm, spread the jam on the half without a face, not all the way to the edge. Place the other half on top. Allow to cool completely and dust generously with icing sugar.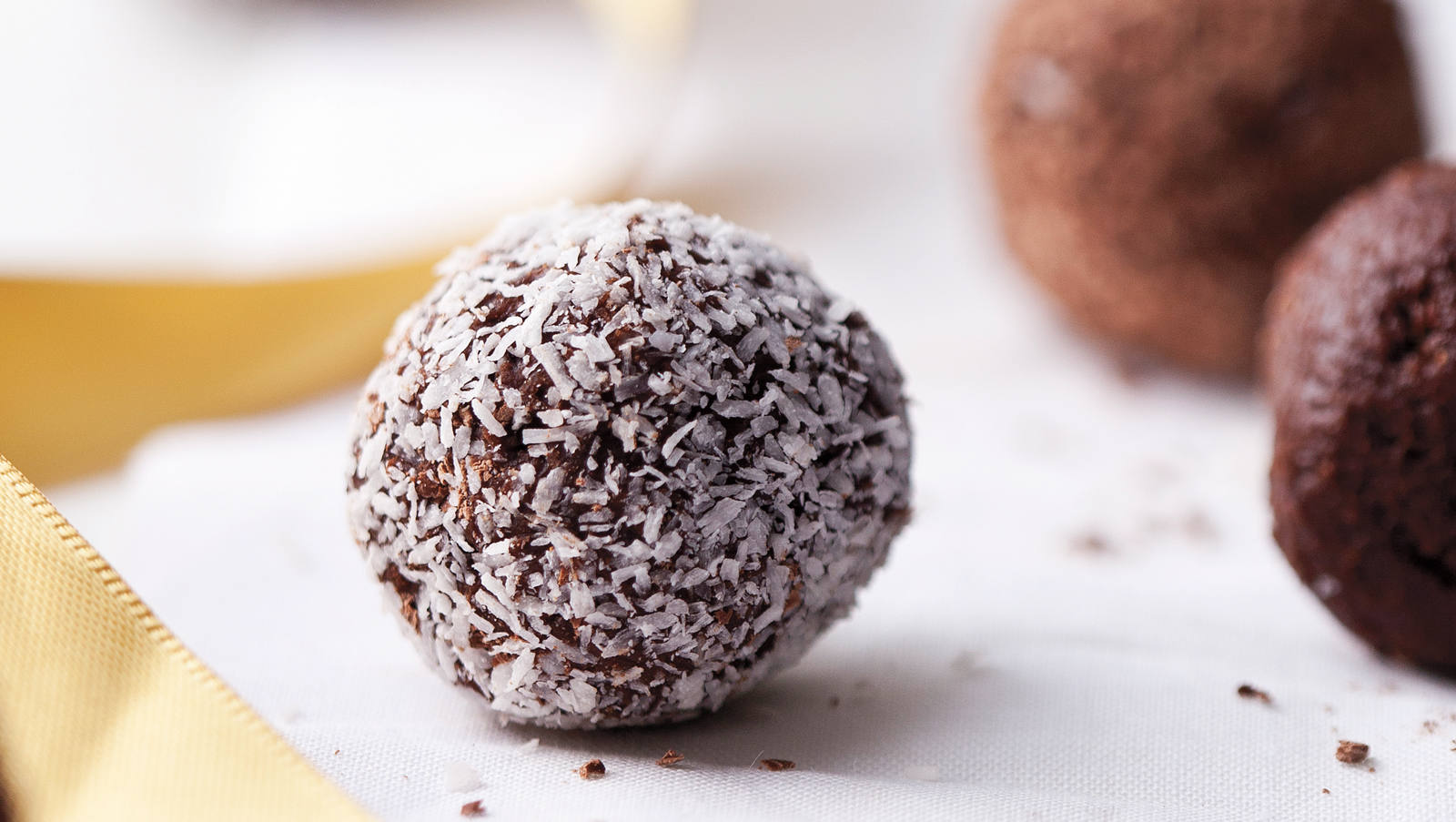 Truffles (gluten-free and soy-free)
100g vegan dark chocolate
60g (approx. 3 tbsp.) white almond or cashew nut butter (see tip)
50ml water
1-2 pinches of ground cinnamon
1 pinch salt
Desiccated coconut and/or finely grated chocolate

Slowly melt the chocolate over a bain-marie on a low heat.
Add the almond or cashew nut butter and stir. Add the water, cinnamon and salt and mix thoroughly. Allow to cool and then place in the refrigerator to firm up.
Form balls from the mixture and roll them in the coconut or grated chocolate. Store in the fridge.

Premiums for 2024 at a glance
Well looked after with CSS