The Carschina hut is an experience for young and old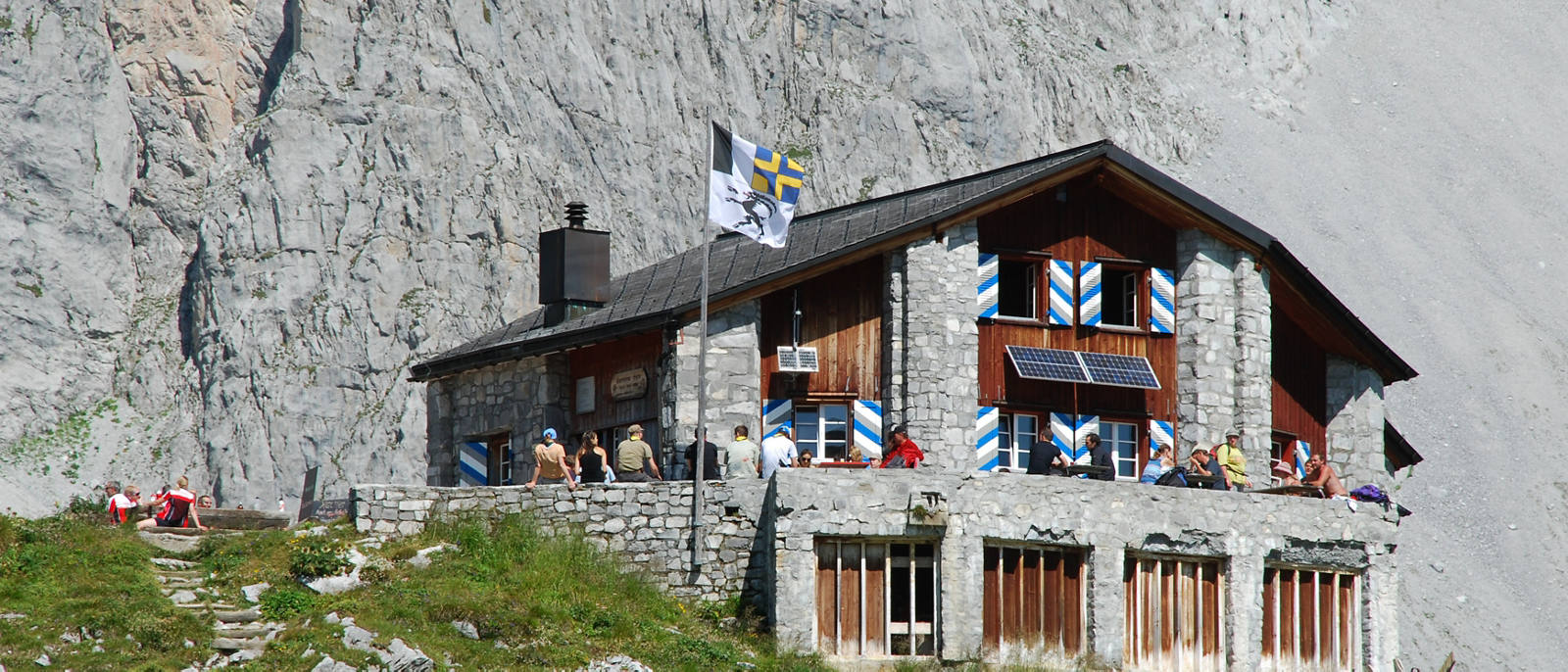 A two-day trip to the Carschina hut is also ideal for families with younger children. As in many SAC huts, CSS clients receive a cheaper rate here too.
Family-friendly huts

Those who enjoy spending time outdoors in nature with their children should consider the option of a hike and overnight stay in the mountains. Our Tips for family hikes to an SAC hut help ensure that the trip is a pleasure for old and young.
Stay overnight at an SAC hut

On the «Hütten der Schweizer Alpen» (in german) overview you'll find all the SAC huts in Switzerland – including the 110 SAC huts where CSS clients can stay overnight at more favourable conditions. When checking in, just show your insurance card and you will be given SAC member conditions.
Location

Located at 2'236 metres, the Carschina hut was designed by renowned SAC architect Jakob Eschenmosen and delights visitors with 14 hours of sunshine a day. A two-day trip to the Carschina hut is also ideal for families with younger children.

Carschina hut
Canton: Grisons

Altitude: 2'236m above sea level

Capacity: sleeps 80

Operated: July to September, partially operated in June and October.

Highlights for families: sand pit, boulders for first-time climbers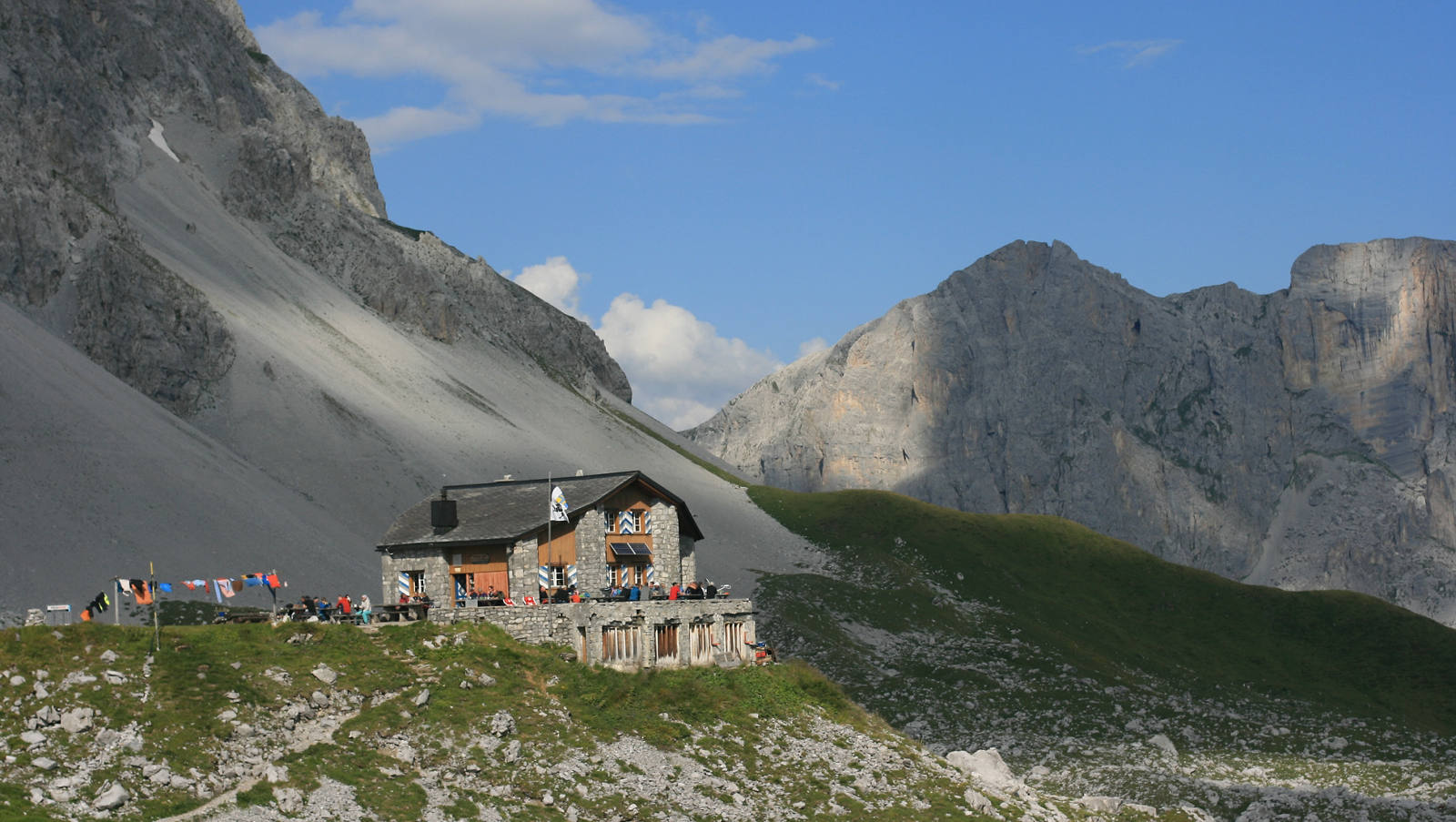 Directions

To get there, make your way to St. Antönien church either by car or with the post bus from Küblis station. From there the hike up to the Carschina hut takes 2.5 to 3 hours. In summer the 'Bus alpin' transports hikers to Bärgli. It then only takes around a half an hour to hike to the SAC hut.

Hiking tip: Lake Partnun and Lake Carschina

From the Carschina hut, there's a recommended hike to Lake Partnun, where – just like at Lake Carschina – rowing boats and barbecue spots are available. With older children, you can also venture onto the Sulzfluh via ferrata and benefit from the proximity of the Carschina hut by enjoying an early start and fewer crowds.

Well looked after with CSS